Texas Style Chili
A traditionally No Beans about it Texas dish made in an untraditional way. We start this gem in the Smoker for a little extra flavor and a nice gentle cook. We also use our smoked meats to reduce the fat and again, add flavor and depth.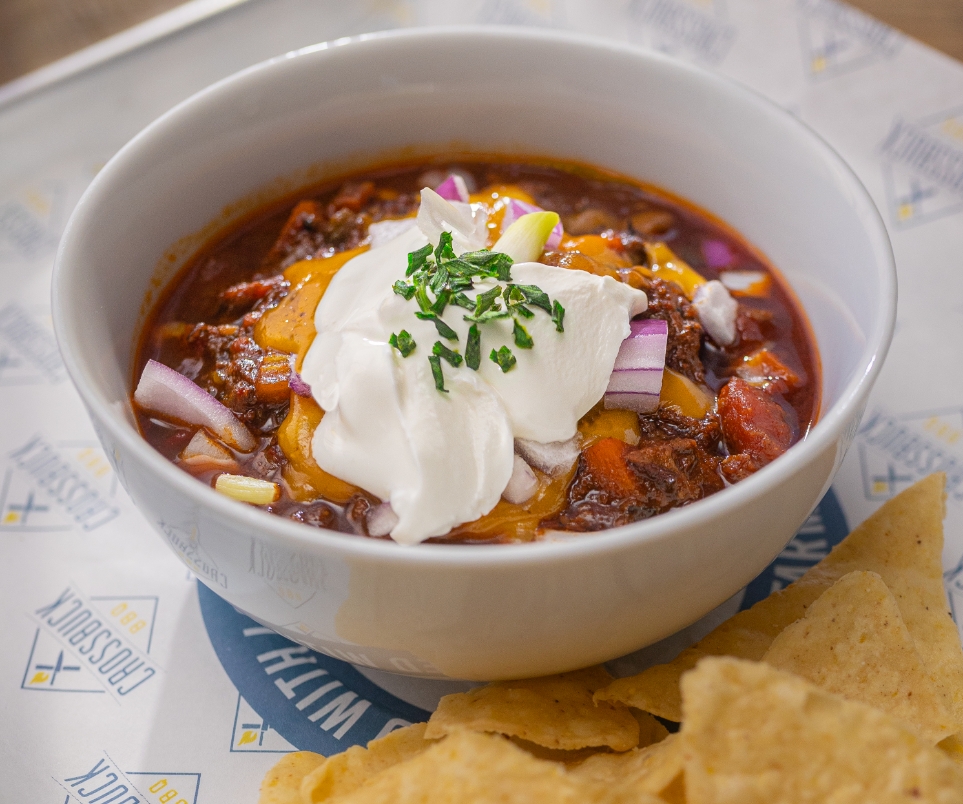 prep time: 30 Minutes
cook time: 9 Hours
total time: 9 Hours 30 Minutes
Ingredients
2 Tablespoons butter
1 each white onion, diced
2 each carrot, diced
1 each stalk of celery, diced
2 each jalapenos, seeded and diced
4 each ancho chilis, seeded and diced
3 oz tomato paste
1 bottle Shinerbock
1 cup cabernet
1 each pasilla chili, hydrated and diced
15 oz whole peeled tomatoes, with juice
1 ½ pound chopped smoked brisket
1 pound chopped smoked pork butt
64 oz vegetable stock, no sodium (if needed)
3 Tablespoons Chili Powder
2 teaspoons Cumin
1 tablespoon Garlic Powder
1 tablespoon onion powder
1 tablespoon dried oregano
2 teaspoons dried basil
1 bay leaf
¼ cup brown sugar
2 Tablespoons Crossbuck Guapo Rub
1 tablespoon Crossbuck Warrior Sauce
1 Teaspoon Worcestershire
1 tablespoon of soy
Instructions
1. Light the smoker. You are going to want to run your smoker at about 250 degrees for about 6 hours. Bring it up to heat and return to the kitchen.
2. In a large stock pot or rondeau melt the butter over medium high heat. Add in the diced white onion, carrot, celery, jalapenos, and ancho chilis and sauté until golden brown.
3. Add the tomato paste and cook while stirring until it transforms in color to a deep rich red.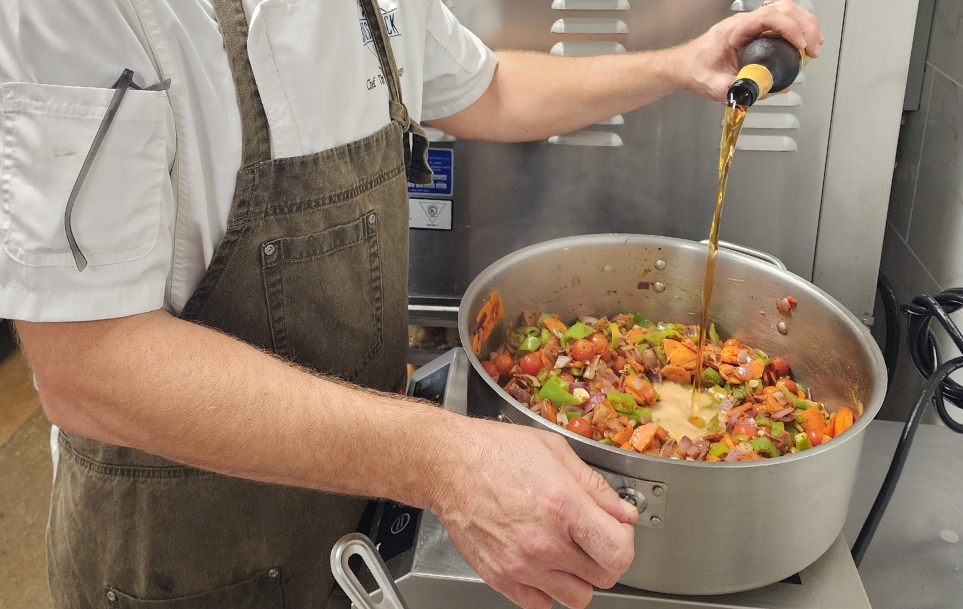 4. Deglaze with the Shiner and Cabernet. Reduce this liquid by half to ensure you have cooked all of the alcohol out and reduce the bitterness.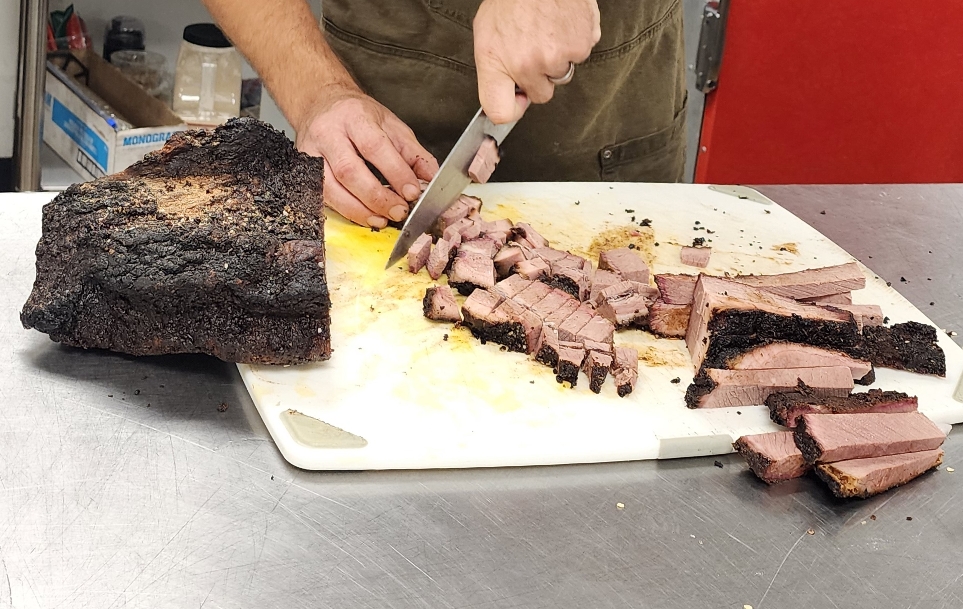 5. Add pasilla chili, peeled tomatoes with juice, smoked brisket, and smoked pork butt to the pot and stir to quicky incorporate everything.
6. Add half of the vegetable stock and all of the remaining ingredients. Reserve half of the stock to finish the chili after it is removed from the smoker.
7. Stir well, cover and bring to a boil.
8. Once boiling transfer the entire pot, covered, to the smoker running at 250 degrees.
9. Relax, turn on the game and return to the smoker every few hours to check on your beautiful creation. Pro tip: when stirring my chili I like to use a potato masher to gently incorporate and break up all of the ingredients. Using this method helps us preserve the integrity of the meat while helping the vegetables break down.
10. After about six hours return the chili to the stovetop to finish. Remove the bay leaf. Cooking on a medium low heat, gently an occasionally stir the chili until all of the vegetables have broken down. When you can no longer see the carrots the chili is done. Use the vegetable stock to adjust your chili to your desired thickness.