Group Happy Hours
With plenty of indoor and outdoor seating, Crossbuck BBQ is the best place for happy hour in Farmers Branch.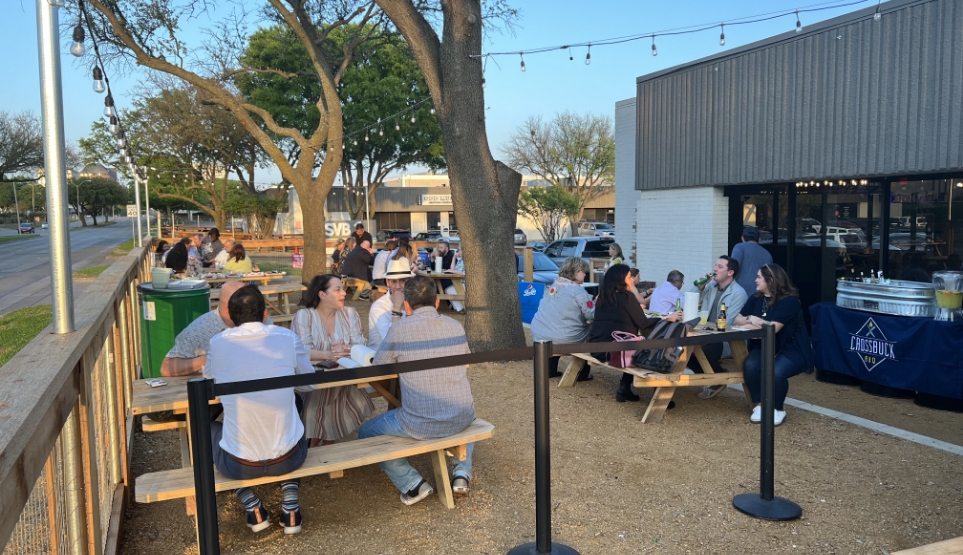 Seating for Over
200 Guests
Our restaurant features a clean, air-conditioned indoor dining room (shown above) that can accommodate 90 guests while our outdoor patio (shown aside) has seating for another 120.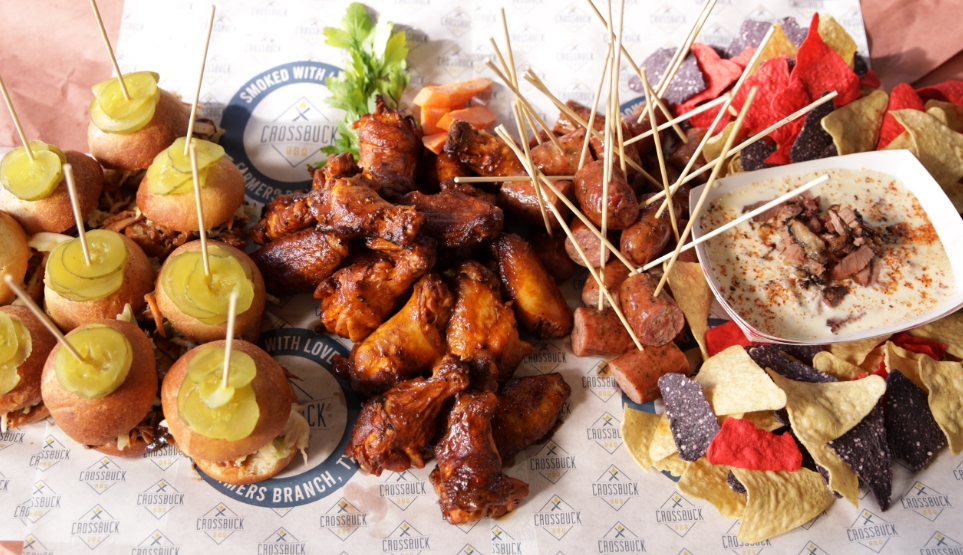 Appetizer Options
Take your happy hour to the next level by including some of our tasty smoked appetizers. While "snackable items" like our Signature Brisket Candy™ and Texas Style Smoked Sausage are on the everyday menu, we can also prepare some smoked wings, sliders or brisket queso if you give us some advanced notice.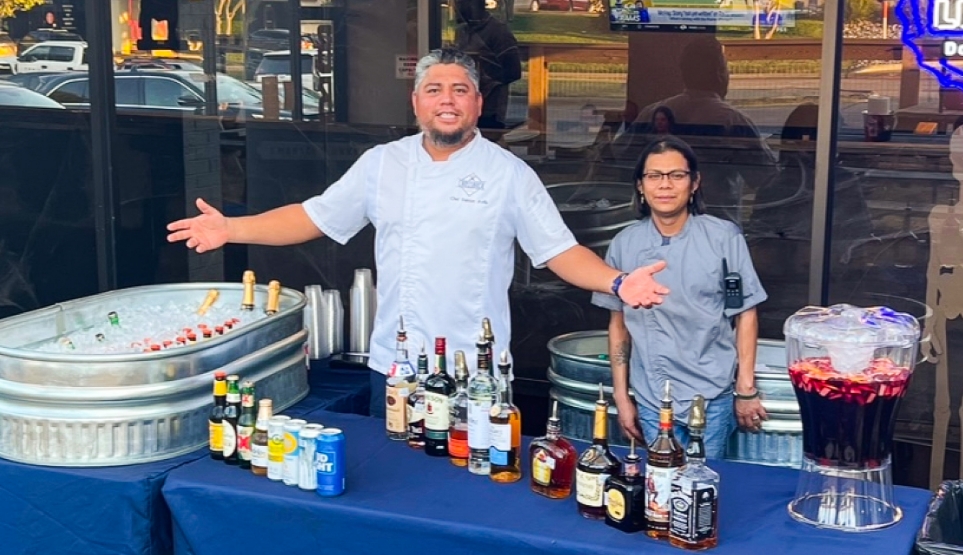 Beverage Options
In addition to our standard offering of soft drinks, beers, margaritas and more, we can set up a temporary bar for your event with multiple payment options.
Private Event Options
While we are open to hosting a variety of events, we do offer a couple standard "Signature Events" that we host throughout the year and that can be scheduled for private parties.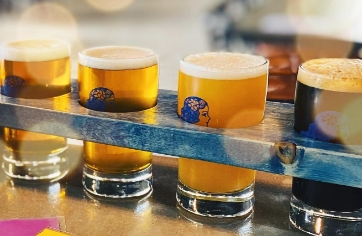 BBQ & Brews
We often partner with our neighbor Odd Muse Brewery or other local craft brewers to pair Crossbuck's innovative BBQ with their interesting libations.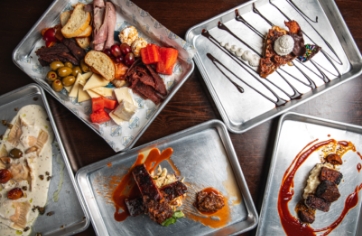 Gourmet BBQ Events
If you are looking for a truly memorable experience, let Chef Tim and Chef Damian and the team at Crossbuck treat you to a night of gourmet barbecue.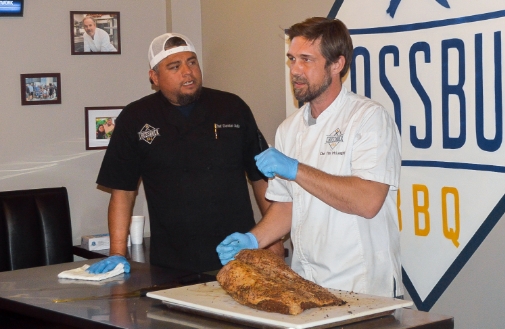 BBQ & A
Looking for an event with a bit of educational value? Tim and Damian's BBQ & A events combine a little training with lots of tasting and plenty of fun.
How to Schedule your Happy Hour