Crossbuck BBQ & Smokehouse
Crossbuck BBQ® is a new generation of smokehouse specializing in the fusion of Central Texas style, "low 'n slow" smoking techniques with the best of BBQ from across our country. Barbecue that honors Texan traditions while infusing the wide array of tastes that America has to offer.
Our Signature Items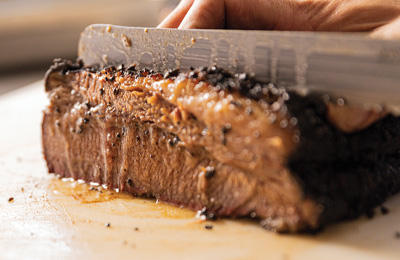 Wet aged for weeks, seasoned for a day and smoked for up to 18 hours in a unique blend of post oak, hickory and fruit wood.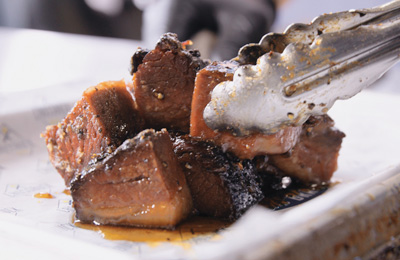 Our Signature brisket candied in sugar, spices and Texas's own Shiner Bock beer - the perfect blend of savory and sweet.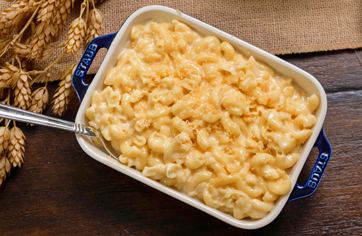 Featuring a white Vermont cheddar cheese that is cold-smoked in house and then finished with smoked garlic.