Crossbuck BBQ & Smokehouse
Crossbuck BBQ® is a new generation of smokehouse specializing in the fusion of Central Texas style, "low 'n slow" smoking techniques with the best of BBQ from across our country. Barbecue that honors Texan traditions while infusing the wide array of tastes that America has to offer.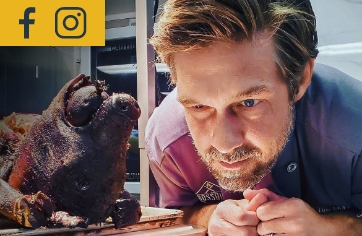 Looking for some BBQ inspiration & entertainment?
As a passionate Chef, Pitmaster and lover of food, Tim shares his tips and tricks, latest culinary creations and all the fun he has in the kitchen and at the Pit! Follow Tim's culinary adventures - he'll make you smile and realize you are really hungry.