Our Service Advantage
While Texas style BBQ, especially Central Texas style brisket has enjoyed worldwide popularity, the service associated with the traditional Texas BBQ joint is enough to make most tourists and Texas transplants alike say "no thanks."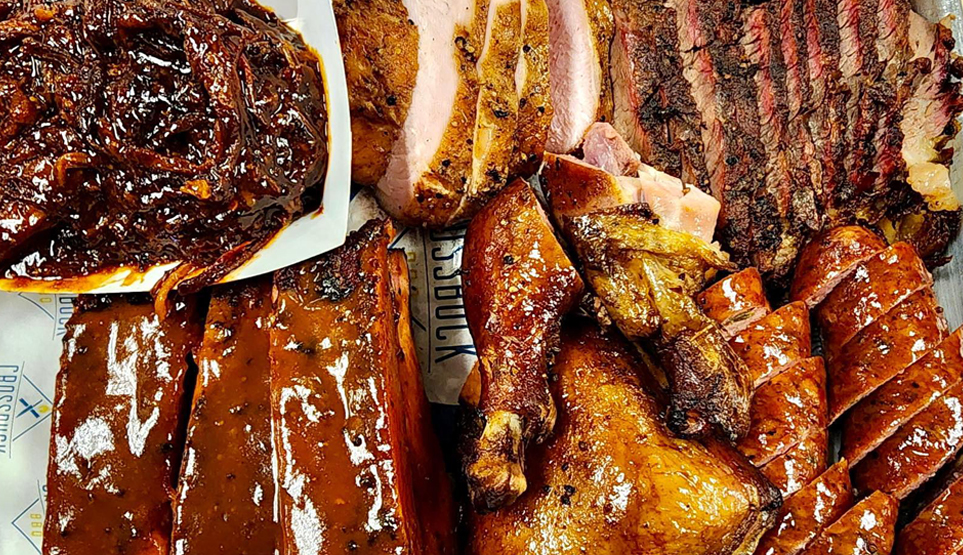 The Problems With Traditional Texas BBQ
Oddly, Texas BBQ joints are one of the only types of restaurants (or businesses for that matter) where long waits, limited hours and food outages are celebrated. Add in elements like unexpected bills and limited seating and it is a wonder that Texas BBQ has flourished.
While we really want the focus of Crossbuck BBQ to be on the food, we felt like there was just as much opportunity to improve the service and experience over traditional Texas BBQ joints.
Tim McLaughlin – Co Founder and Chef-Pitmaster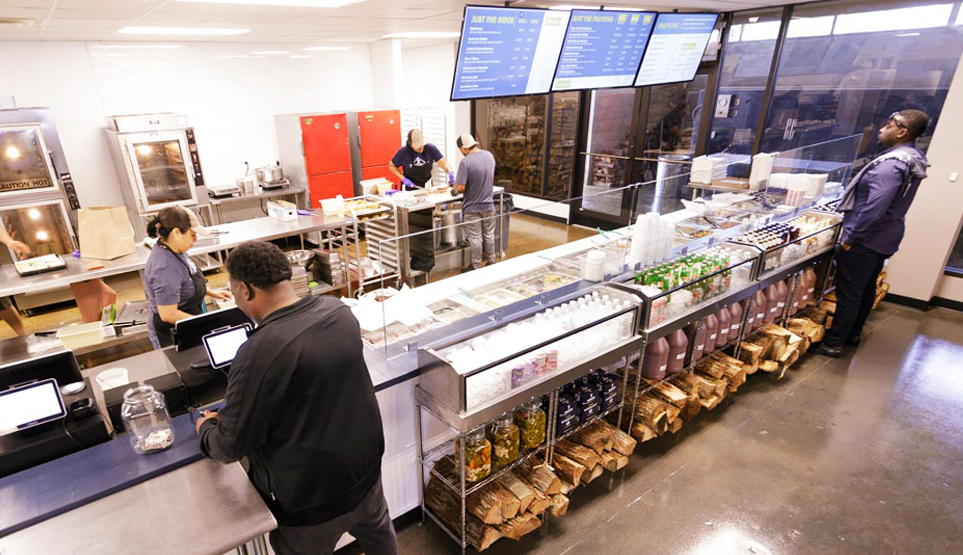 We're Open & Fast
To start, Tim and Damian decided that Crossbuck BBQ would be open 7 days a week for lunch and 5 days for dinner. Next, they designed the restaurant, ordering counter, smoke room and kitchen for speed. Every element, down to the positioning of the shelves in the smokers was designed to improve efficiency.
No one wants to wait in line for an hour to get BBQ. So, Damian and I figured out how to lay out the operation to maximize productivity and efficiency. We still cut the meats to order, but our line moves quickly.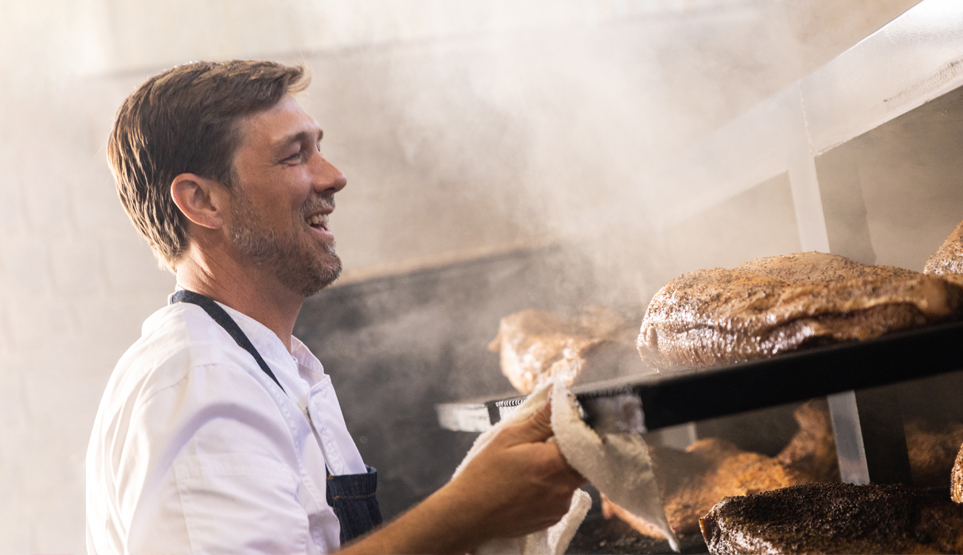 We Rarely Run Out of Meat
Once they settled on the layout and extra labor required to be efficient, they turned their attention to solving people's second biggest complaint about Texas BBQ…the fact that these traditional BBQ joints run out of food.
Damian and I hated this part of our job at our former restaurant. Having to tell customers that we were out of most items after they had just waited in line for so long was awful. We needed to fix that.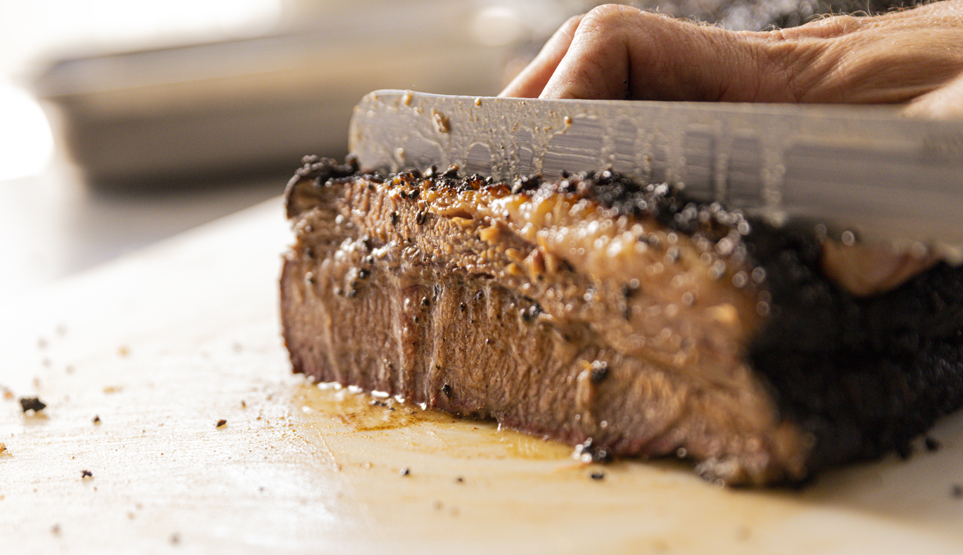 Even Brisket...
Of course, when your primary item (brisket) requires about 16 hours to cook, it's virtually impossible to have it available on a moment's notice. The only way to minimize outages was to make more than we needed…not a very sustainable business model. However, this is where Tim turned to family and friends throughout the country.
I found out that I had a pretty loyal following of friends and family at home in St. Louis and throughout the country. These people could not get authentic Texas style BBQ very easily so they were asking if I could freeze our meats and ship them.
We Simplify the Price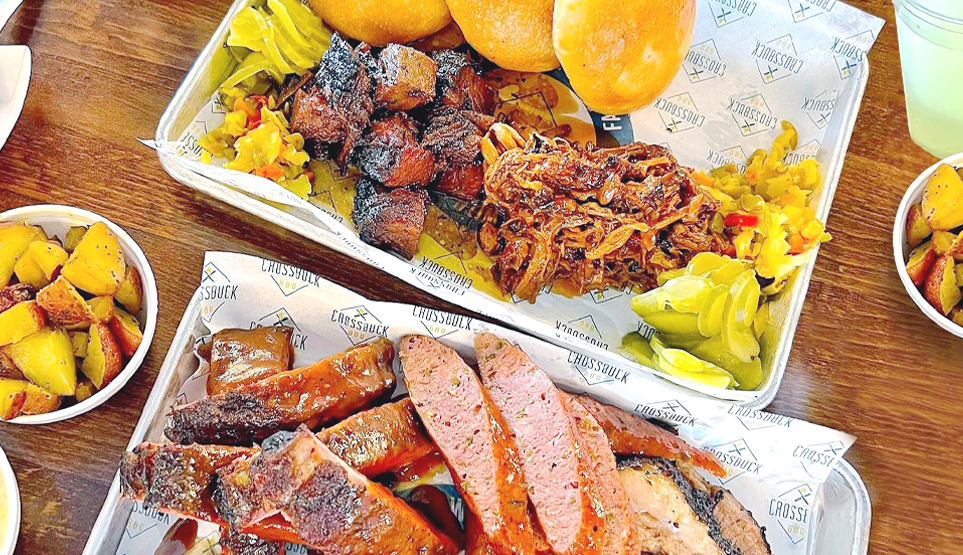 Traditional Texas BBQ is served like meat in a deli. Customers are asked how much they want and the meat is priced by the pound. This is fine except most people have no idea how much a slice of brisket or a rib weighs and they end up ordering too much. It was not uncommon for someone to get to the end of the line and realize that they just bought a $72 lunch.
To address this issue, Crossbuck offers BBQ plates and other fixed priced menus so there are few unexpected bills.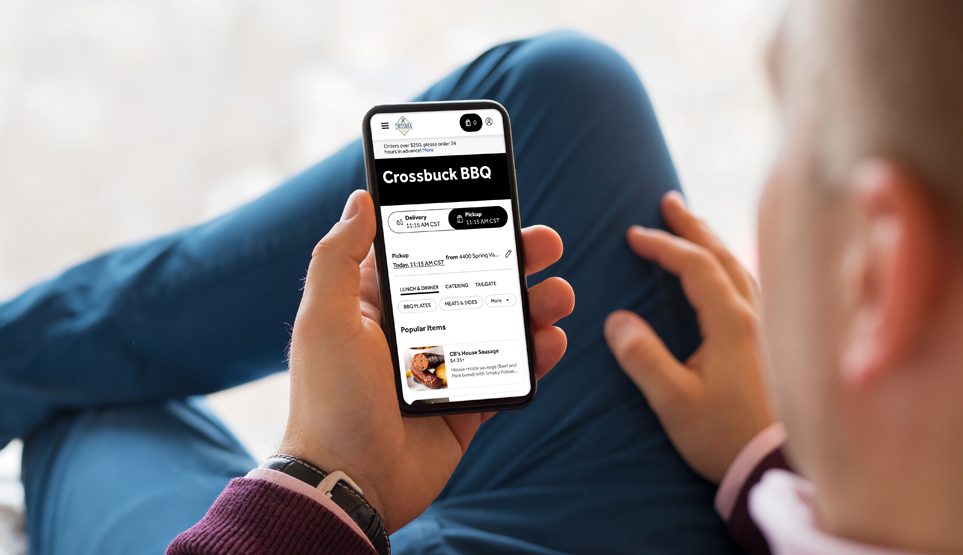 We Offer Online Ordering & Delivery
This not only solved the problem of unexpected bills, but it allowed Crossbuck BBQ to install Quick and Efficient Online Ordering. One can still order meat by the pound, but the sizes are set and there are no unexpected bills.
Solving the service issues allows our team to focus on the food and making people happy…which is why we all became cooks in the first place.
We look forward to serving you!
The Crossbuck BBQ Family