Black Molasses Pulled Pork
For Crossbuck's pulled pork recipe, we turned our attention to "One of the pulled pork capitals of the USA" – North Carolina. Our apologies to Memphis but we had already chosen you to influence our ribs. As for South Carolina, we are just not huge fans of the mustard-based sauces. So, for our pulled Pork, Tim combined his background in Asian cuisine with his study of North Carolina BBQ to create this distinctive dish.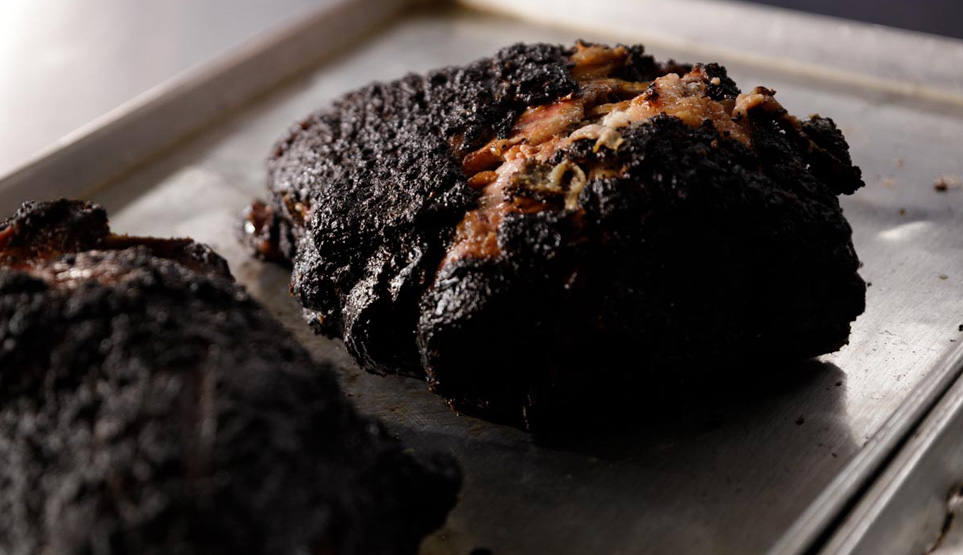 Our Pork
After choosing between Memphis and which of the Carolina's to model our pulled pork recipe after, we then had to choose Western or Eastern North Carolina. Apparently, there is a big feud over whether to use the whole hog or just the pork butt from the shoulder. This was not the toughest decision as we did not want to bring in whole hogs.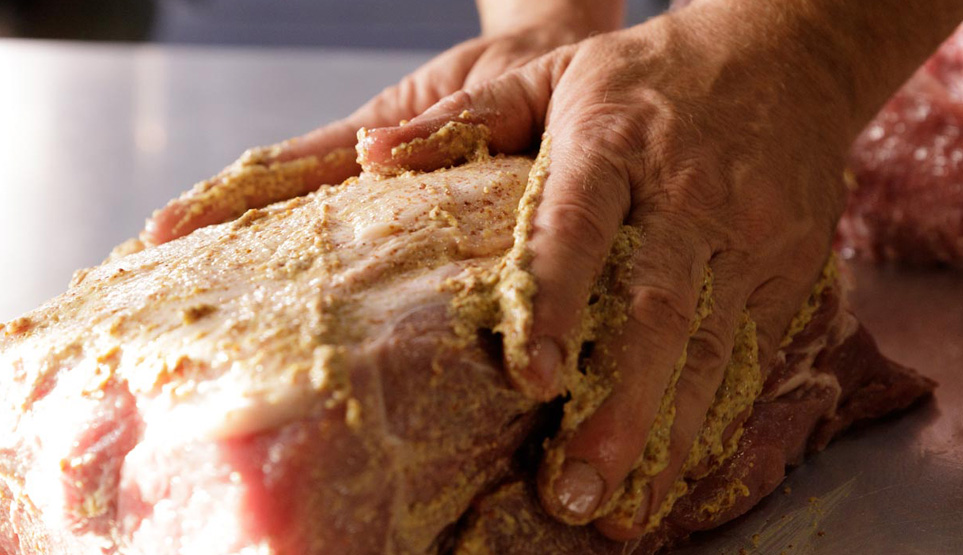 Spritzed with "Mexican Coke"
So, we take our pork and we score it...but instead of spraying it with a traditional Carolina mixture of apple juice and apple cider vinegar, we sub the apple juice with a pure cane sugar "Mexican Coke" and replace the apple cider vinegar with balsamic vinegar to give the pork a little heavier sweetness to it.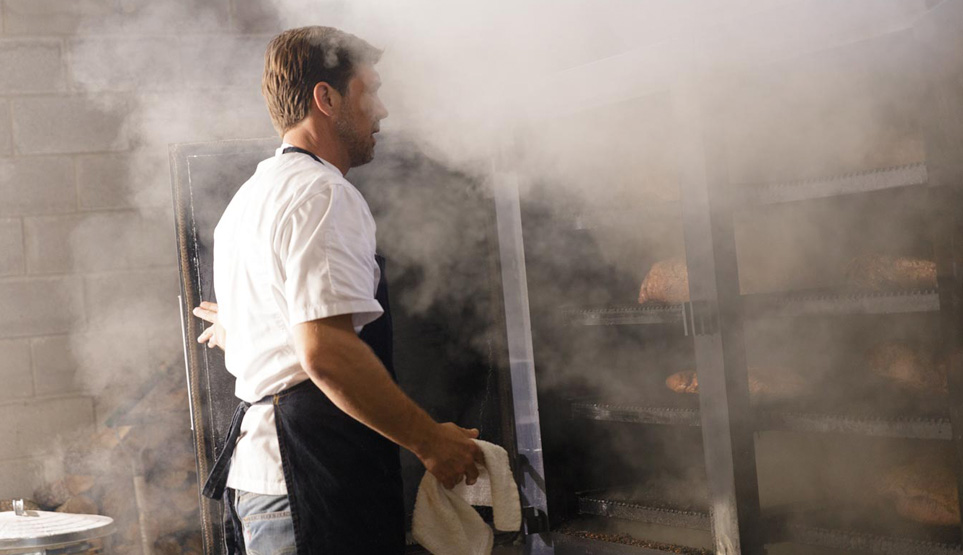 Smoked with Love
Once the meat is prepped and seasoned, we put it in the smoker for about 18-20 hours. During this time, the spritz caramelizes on the meat and delivers a really nice, dark, beautiful color when it's done.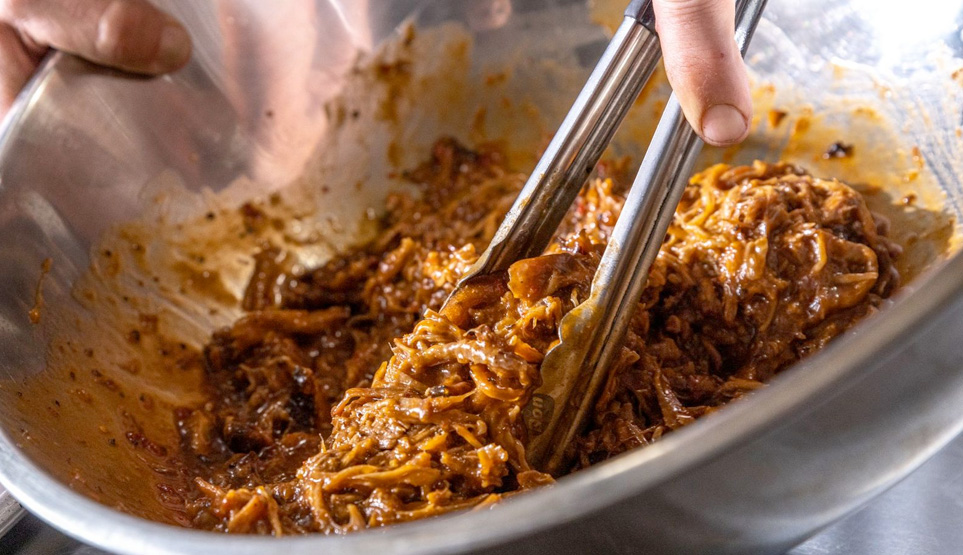 Black Molasses Sauce
Once it has rested, our shoulder is pulled and mixed with a beautiful, black molasses barbecue sauce very reminiscent of a traditional char siu Asian barbecue sauce. It's not your North Carolina barbecue. We cook it traditionally but its flavors are all ours…and we're proud of it.
How To Order
Visit our restaurant in Farmers Branch or...