Brisket Candy™ (Burnt Ends)
Kansas City may be the birthplace of burnt ends and Arthur Bryant may be their king, but Tim felt that Texas needed its own version of burnt ends – especially given that Texas is The Undisputed Brisket Capital of the World.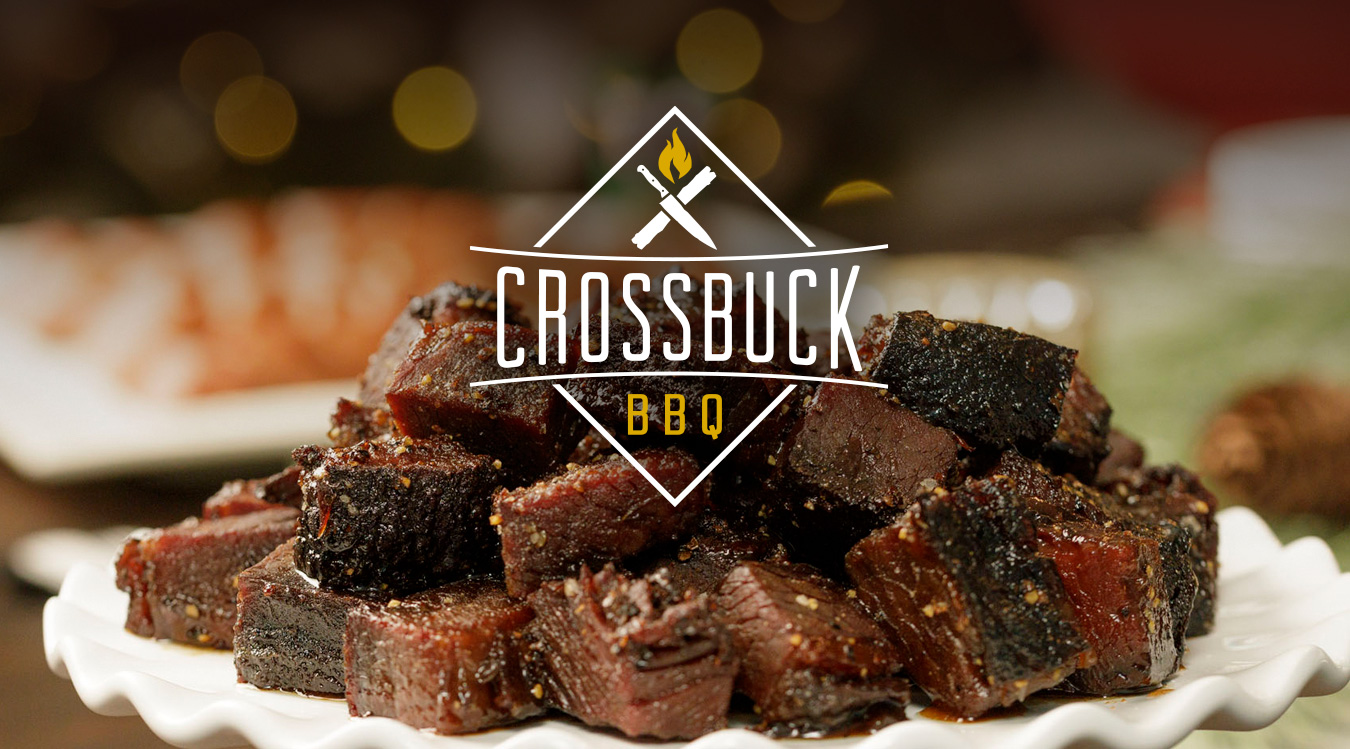 Ship Nationwide
Crossbuck's Signature Brisket Candy™ is shipped nationwide in convenient 1-pound, vacuum-sealed, oven-safe bags. Includes:
Smoked and Cubed Central-Texas Burnt Ends
Seasoning Packet
Easy-to-follow Heating and Mixing Instruction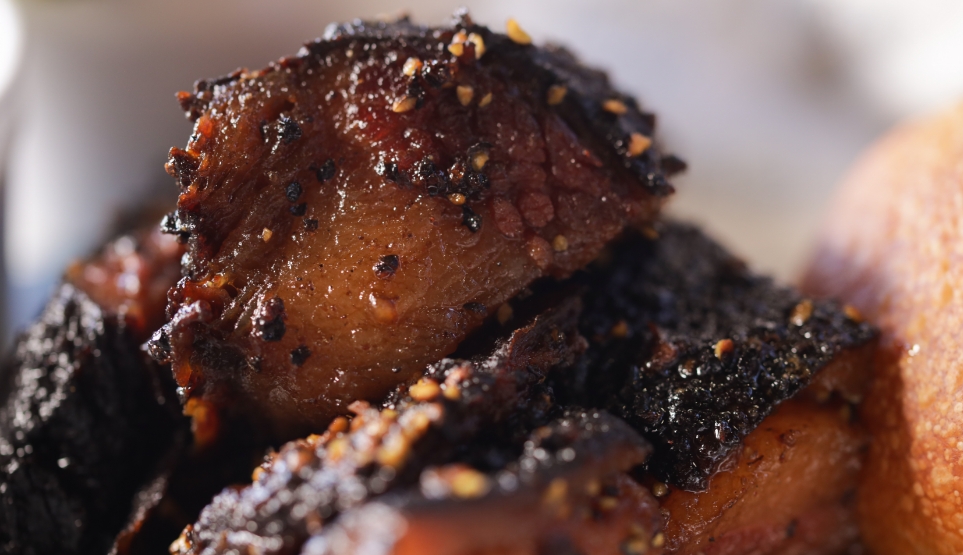 Honoring the Past
To put Texas-Style Burnt Ends on the map, Tim and the team at Crossbuck BBQ developed a special recipe using their own brisket, their own rub and their own blend of smoke - while still paying homage to Kansas City's original creation.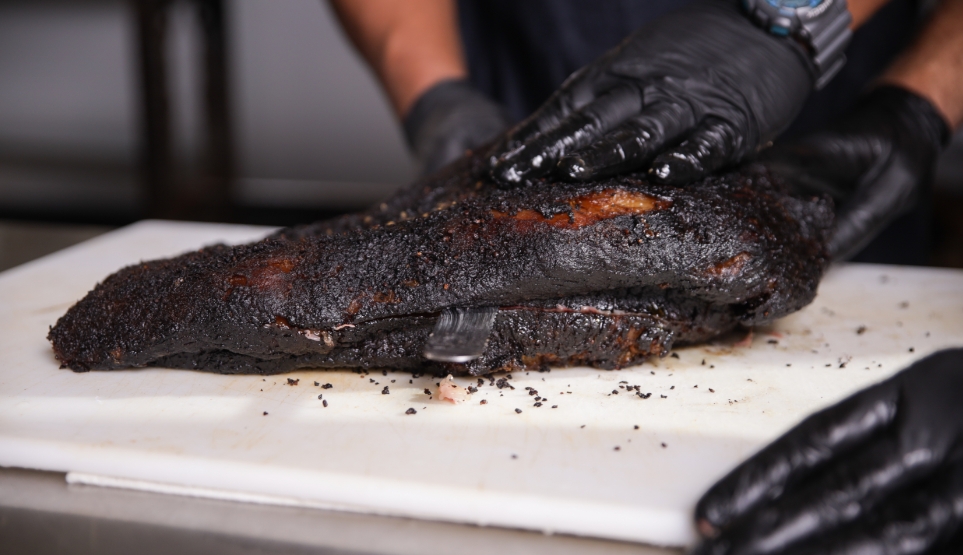 Our Brisket
Like Arthur Bryant, Tim starts his burnt ends by cutting off the fatty layer of one of Crossbuck's Texas-style, low 'n slow smoked briskets with its crispy, "sugar-cookie" bark.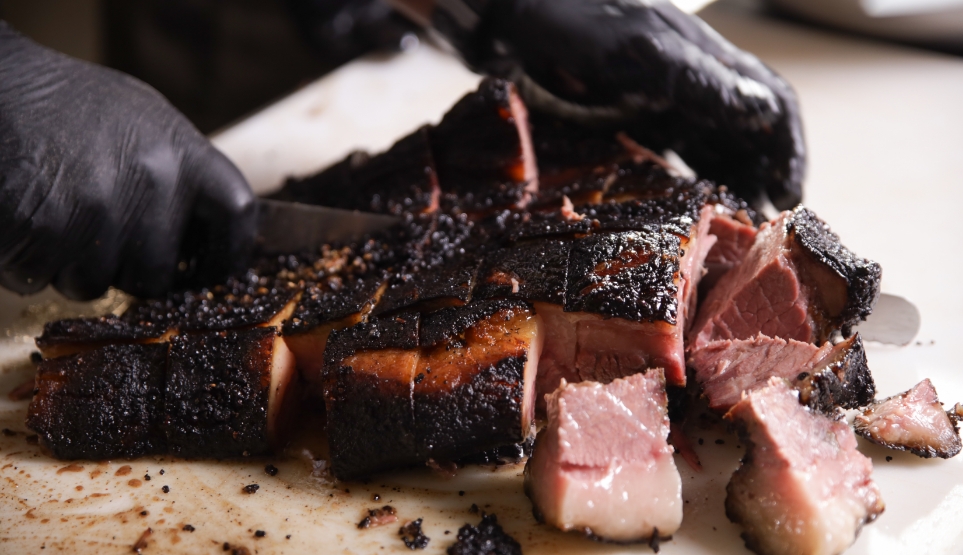 The Cubing Process
We then place the fatty layer of the brisket on a cutting board and chop it into manageable chunks – ensuring that each piece includes some of the crispy crust.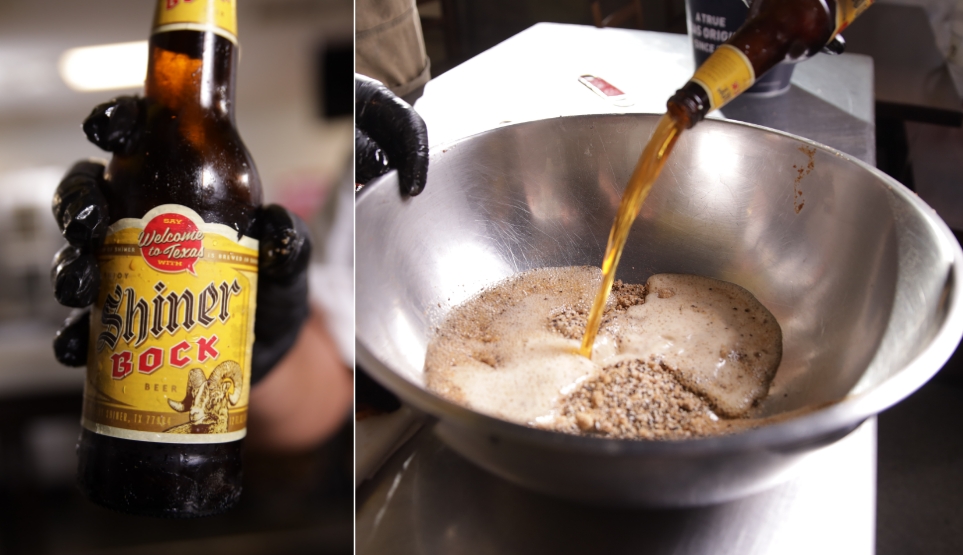 The "Texas Twist"
To give our Kansas City tradition a bit of a "Texas Twist," we created a heavily-sugared, spice rub and mixed in some of Texas's own Shiner Bock beer.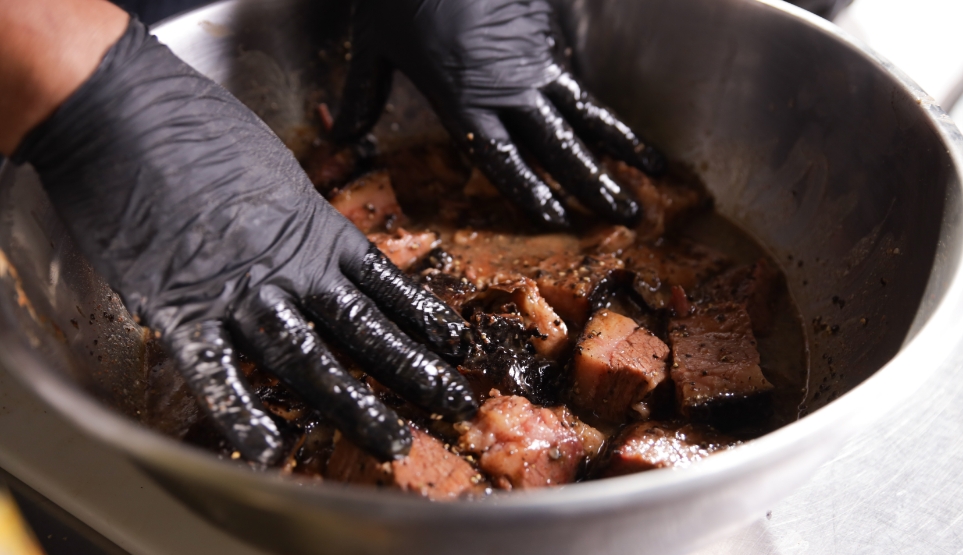 The Candying Process
These lovely brisket cubes are then tossed in this "Texas Twist" mixture before being placed back into the smoker for further flavor enhancement.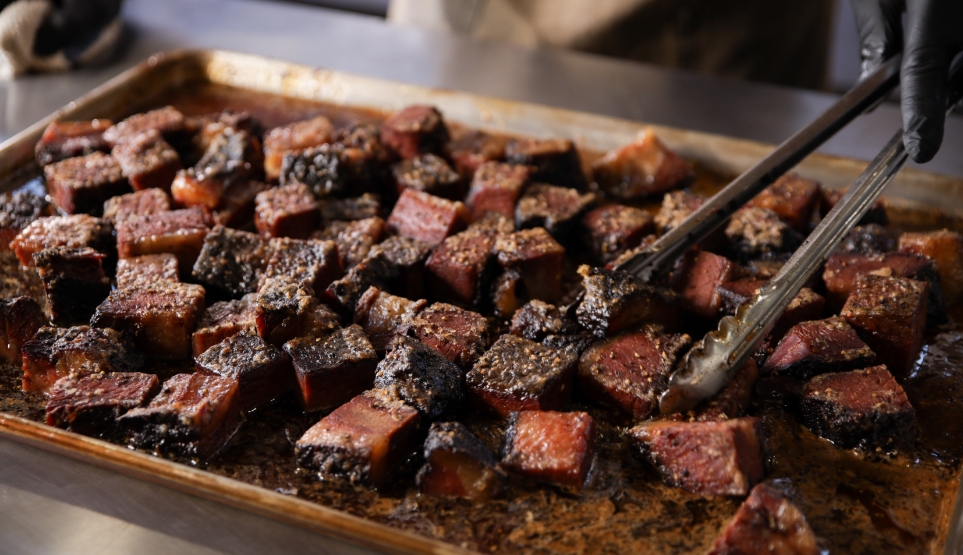 The "Brisket Candy" Transformation
In the smoker, Tim's creation transforms into what we affectionately call "Brisket Candy" - the perfect mixture of intense savory and intense sweet at the same time…basically, a "flavor explosion" in your mouth.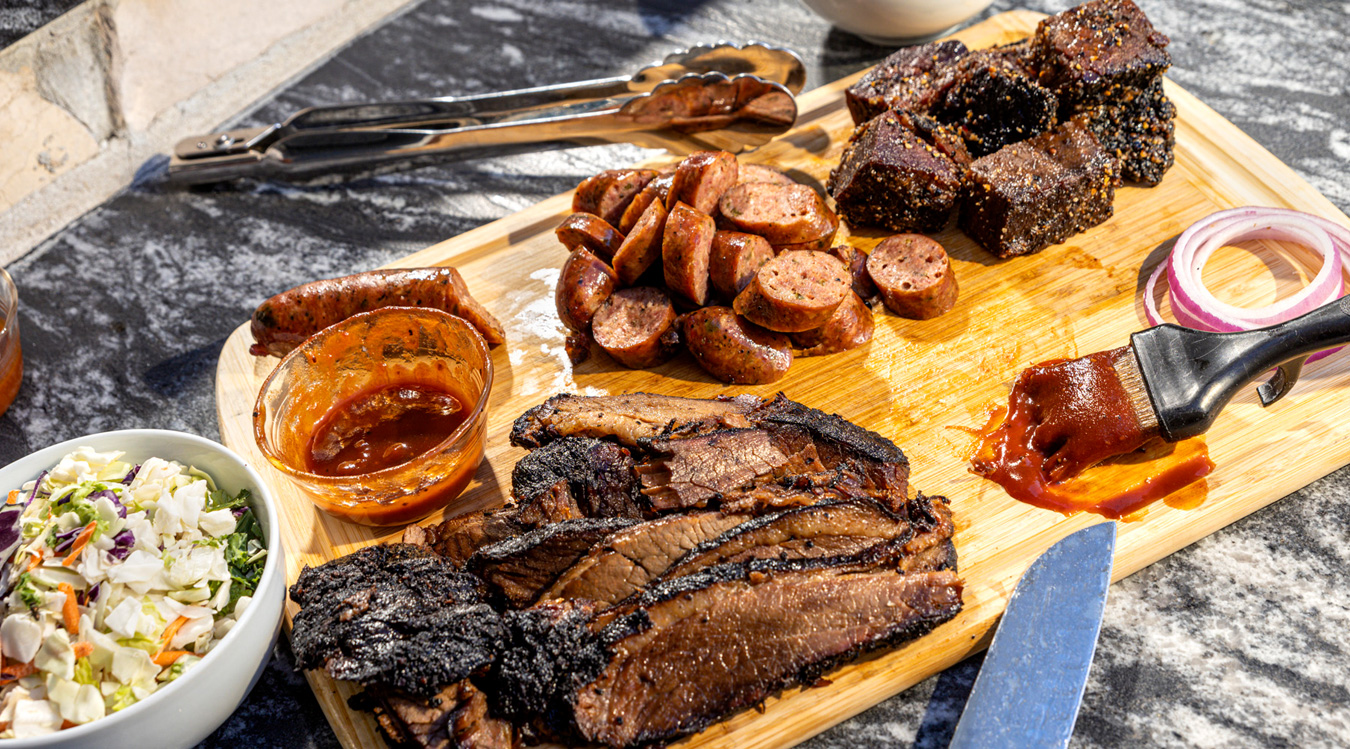 The Texas Trio
Experience the Best of Texas BBQ with our Texas Trio.
1 pound Crossbuck Signature Brisket Candy
1 pound Central-Texas style brisket
1 pound House-Recipe Sausage
How To Order
Visit our restaurant in Farmers Branch or...