Cater the BBQ to You
Small or Large, let Crossbuck BBQ cater your next event and it is sure to be a Smokin' success.
Our specialty lies in creating more than just great BBQ. We've combined our experience in fine dining with our expertise in the art of Texas-style, "low n' slow" smoking to create an array of catering options…all featuring signature smoked items that will truly delight your guests.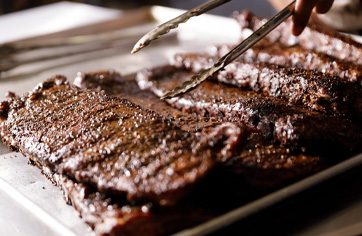 Bulk Ordering
Need to feed a big group. Pre-order our bulk order meats and family sized sides for pickup or delivery.
BBQ Buffets
Our Beautiful BBQ Buffets feature our signature smoked proteins, Tim & Damian's unique sides and a selection of desserts.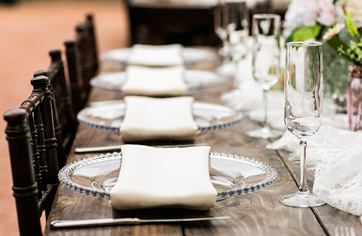 Plated Events
Full-service catering perfect for weddings, corporate events and parties.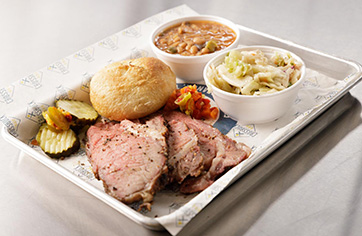 Boxed Lunches
A selection of Hot and Cold options all boxed up and ready to serve.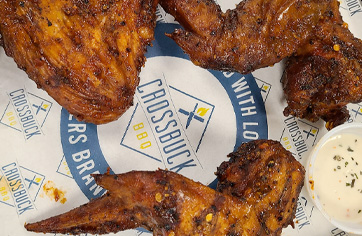 Appetizers & Platters
Treat your guests to something special with our large selection of smokin' appetizers.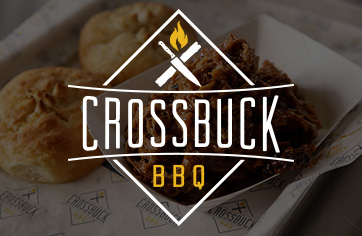 Easy Order Menus
Our "Priced-Per-Person" Party Packs are ideal for parties and luncheons of all sizes.
Signature Events
Do you have an idea for a special event? Perhaps you'd like to host your very own pig roast? Let us know what you are interested in doing and we'll see if we can help.
Service Options: Quick pick-up, Delivery, Full Service Catering, In-Restaurant, Signature Events
Please also use our Catering Request form below to inquire about a future need.
Catering Request