What are Burnt Ends?
Study the history of BBQ in America and you'll find that many "BBQ Historians" attribute the creation of burnt ends to Arthur Bryant's BBQ in Kansas City. But what are they? Are they actually the burned edges of a smoked brisket?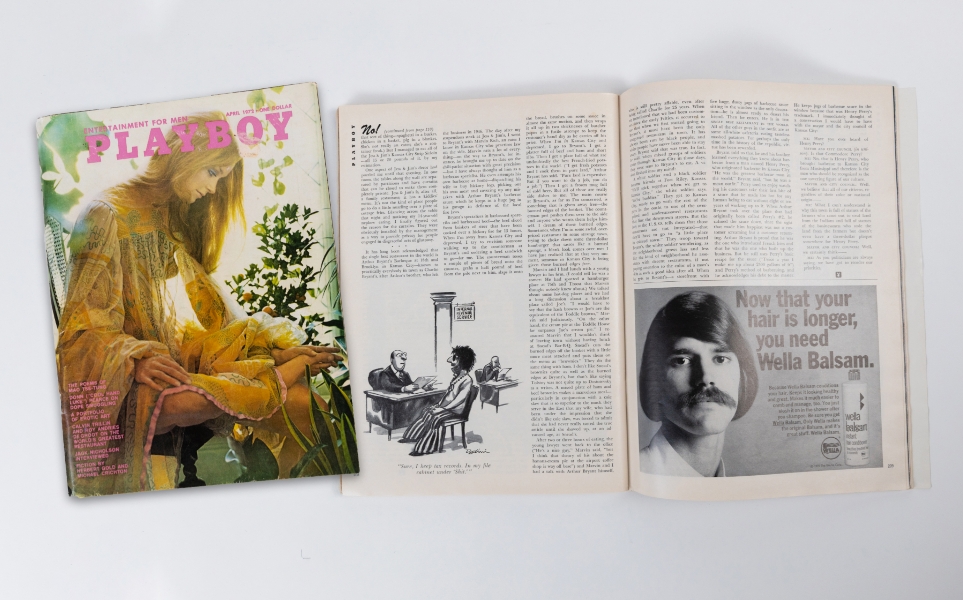 Historical Account
This 1972 issue of Playboy Magazine features the famous article written by acclaimed journalist and humorist Calvin Trillin that many attribute to the origin of the brisket burnt end. In it, he writes...
"The main course at Bryant's, as far as I am concerned is something that is given away free – the burned edges of the brisket. The counterman just pushes them over to the side and anyone who wants them helps himself. I dream of those burned edges."

Calvin Trillin, Playboy Magazine, April 1972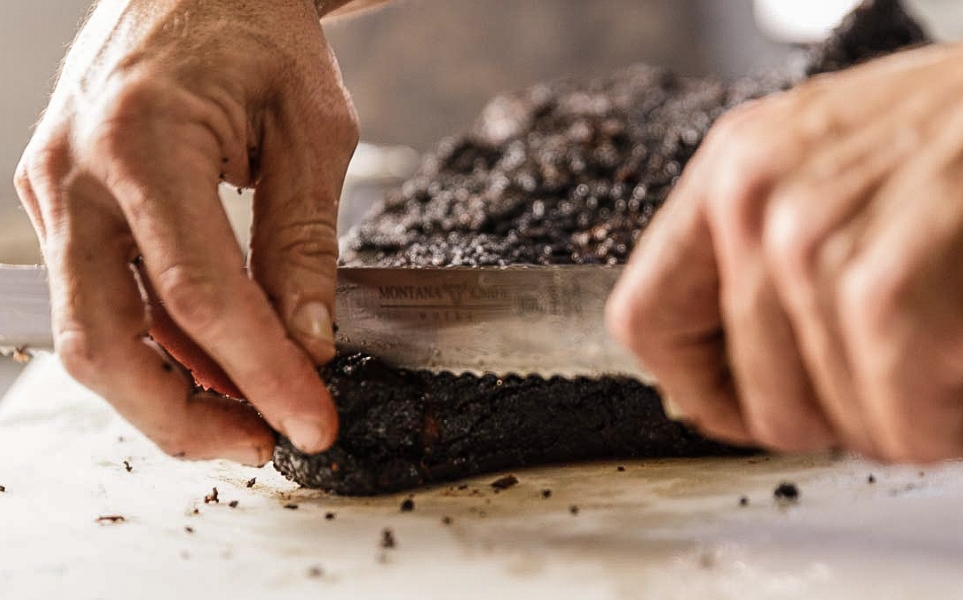 Burned Edge Shortage
Apparently, a lot of people agreed with Mr. Trillin and over the years, these burned edges became very popular. Unfortunately, there are only so many burned edges on a brisket so Kansas City BBQ joints starting saving them, cooking them in BBQ sauce and offering them as specials. However, a more reliable source was needed.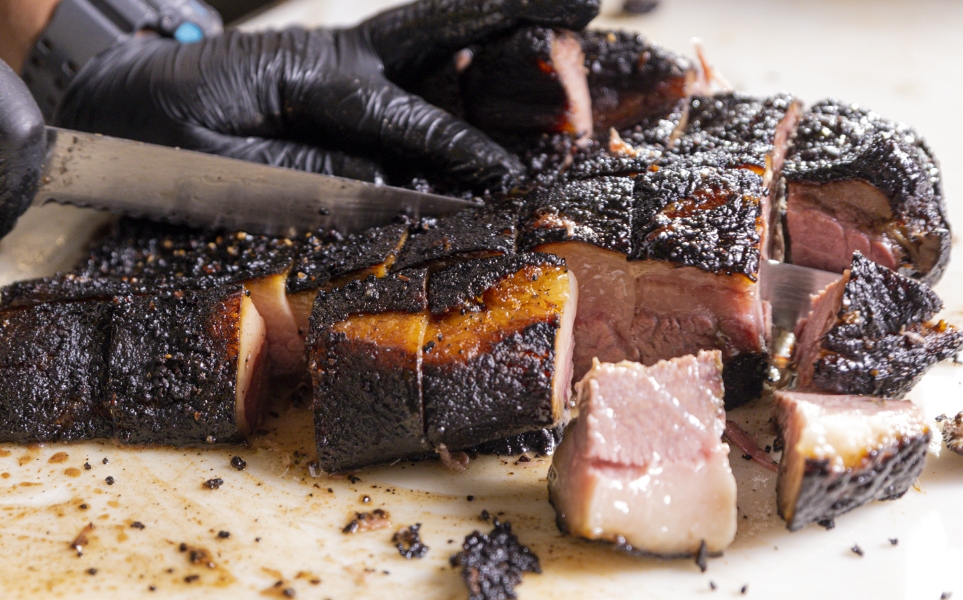 The Burned Edge Evolves
To solve this problem, pitmasters looked at the brisket to see what else could be sacrificed. Given that the lean section of the brisket was what most customers wanted for their sandwiches, it was apparently determined that the fatty point section of the brisket could be sacrificed to solve the supply problem and the modern day Kansas City Burnt End was born.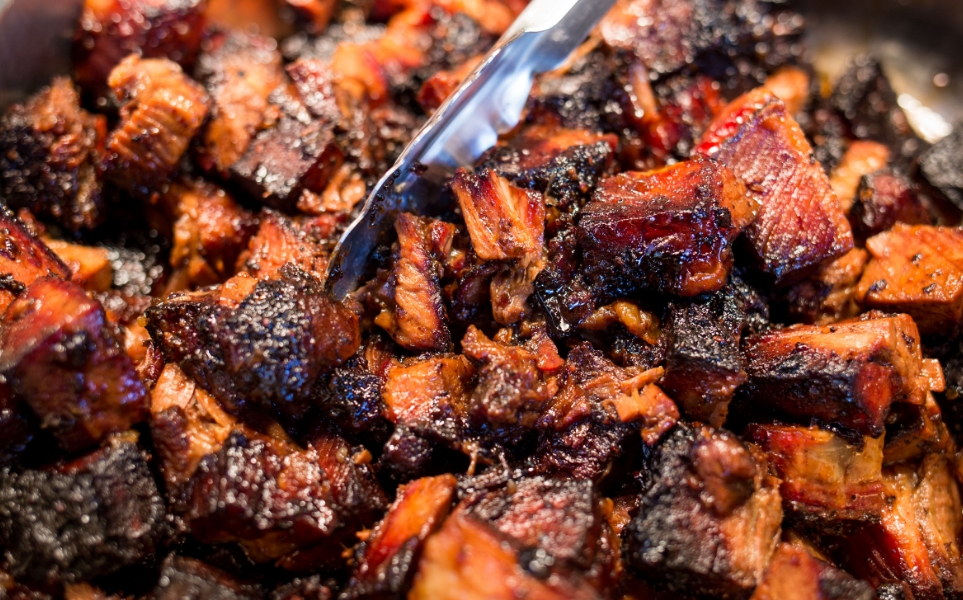 Kansas City Burnt End
No longer the burned edge of the brisket, the Kansas City burnt end evolved into a succulent and tender cube of fatty meat with a crisp bark. The cubes were coated with more barbecue sauce and then smoked a little longer to complete the caramelization process and earn its nickname "meat candy."
Chef Tim Creates a Texas Style Burnt End
As a Le Cordon Bleu educated chef, Tim wanted to combine his Texas pitmaster skills with his French culinary background to create something totally unique to Texas BBQ. So, rather than using a KC style tomatoey or ketchup based barbecue sauce, he created a gastrique (French term for a sweet-and-sour sauce) using Texas's own Shiner Bock beer instead of vinegar. The result is something totally unique.
More Info on Burnt Ends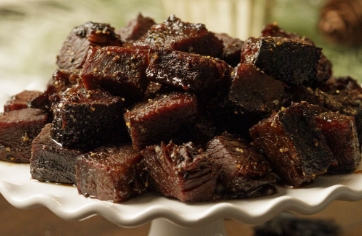 Texas Brisket Candy™
Learn more about Crossbuck's Texas style burnt end complete with a video of brisket being transformed into Brisket Candy.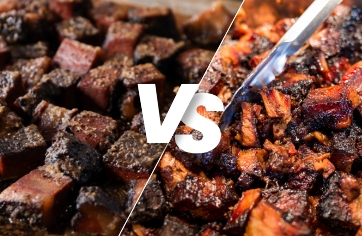 Burnt Ends vs. Brisket Candy™
In this class, we explore the invention of Texas Brisket Candy and how it differs from KC Burnt Ends and other types of "Meat Candy."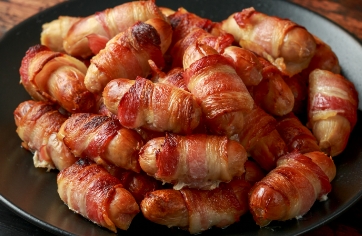 What is Meat Candy?
Burnt ends have often been referred to as "meat candy," but explore this topic and you'll find that this term has many definitions.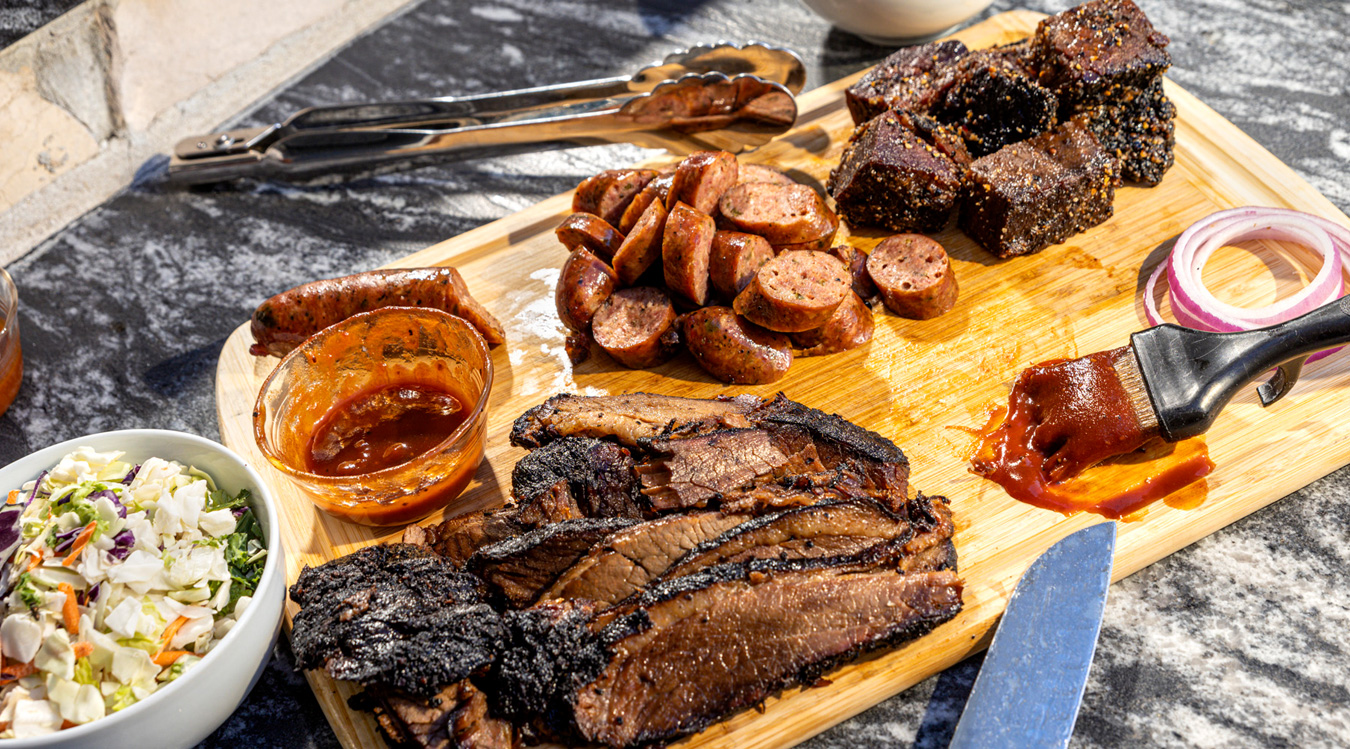 Order Online
Crossbuck BBQ Brisket Candy can be shipped nationwide.
In individual vacuum-sealed 1 pound bags.
As part of the Texas Trio - Brisket Candy, Brisket and Smoked Sausage (Shown here)
Other Types of Burnt Ends
Over the years, the phrase "burnt ends" started to be applied to meats aside from brisket. Poor Men's burnt ends made from beef chuck roast gained in popularity and even our team of pitmasters has experimented with other types of burnt ends…some very successfully and others…not so much. Can you guess which one was not as popular?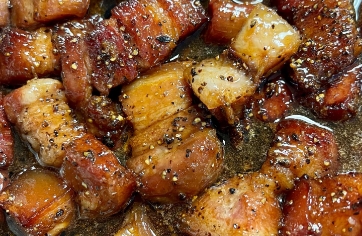 Pork Belly Burnt Ends
Looking for a burnt end that was a little cheaper and quicker to cook, the team smoked some pork belly and then applied its Texas Twist.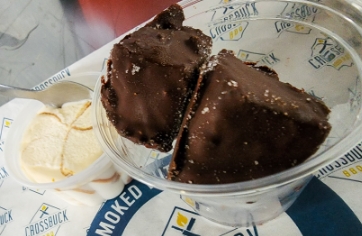 Chocolate Covered Burnt Ends
For this little delicacy, Tim took some Crossbuck Brisket Candy™, coated them in chocolate and paired them with a scoop of french vanilla ice cream.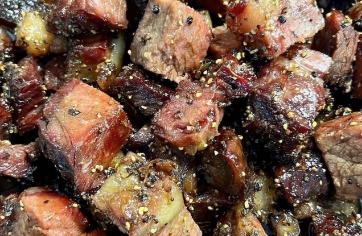 Prime Rib Burnt Ends
For these burnt ends, the team took Crossbuck's Smoked Prime Rib, cut off the edges, cubed it and smoked it a little more in its Texas Twist burnt end mixture.