Fresh Baked Bread
Unlike traditional Texas BBQ restaurants that pair your meal with a piece of white bread designed for peanut butter and jelly sandwiches, we fresh bake our house rolls all day long - giving them a little "Crossbuck-crosscut" and seasoning them to perfection.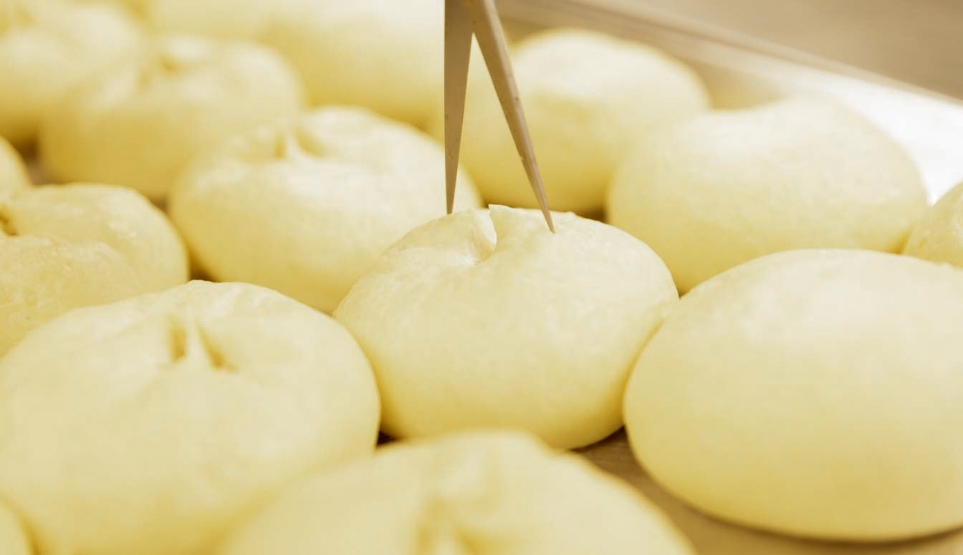 Baked Fresh Daily
"Baked Daily" may actually be an understatement as we are typically baking our bread all day long. In fact, the smell of our bread sometimes dominates the smell of the BBQ.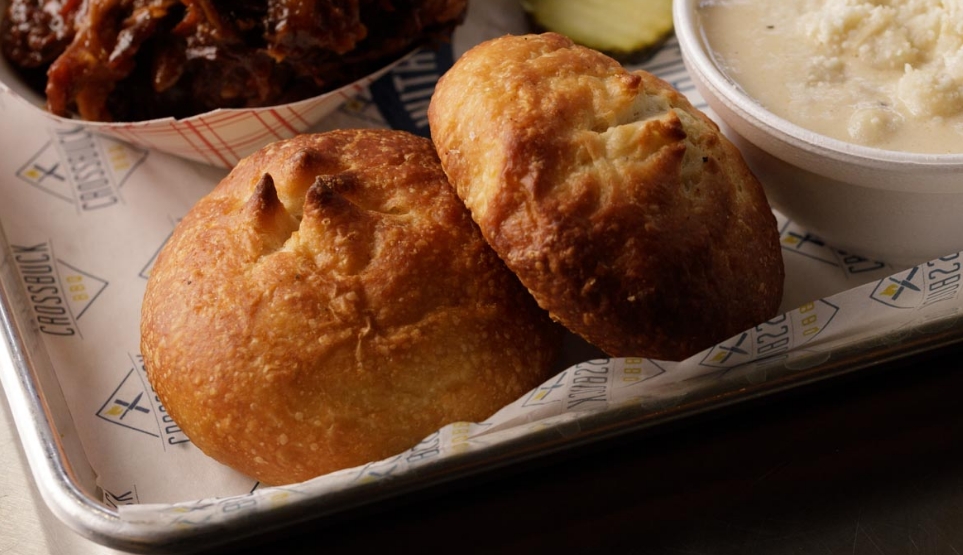 Included with Every Plate
A fresh baked roll is included with every plate that we sell and if you need an extra one, just ask.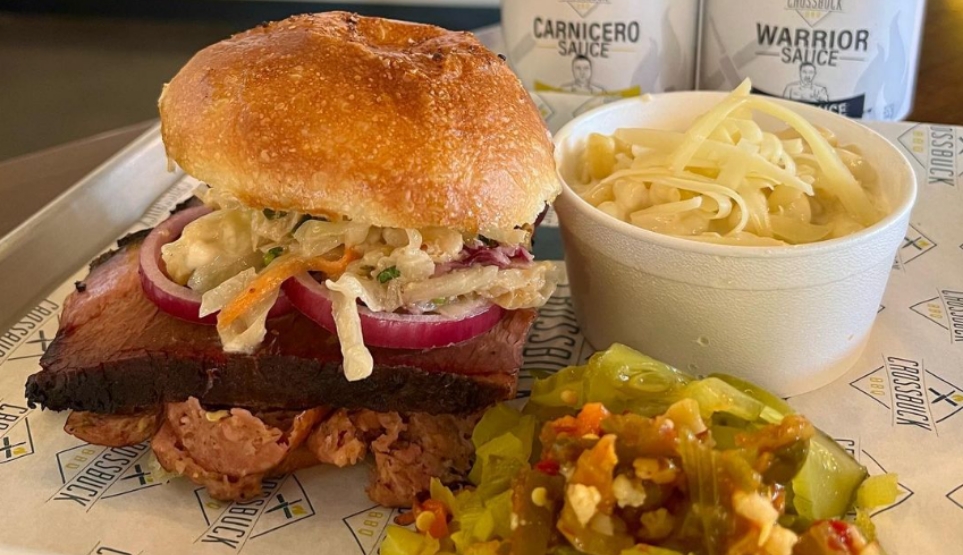 Use for a Sandwich
Our tasty rolls often double as sandwich buns for some of our daily features or for those guests that really want a taste of bread with every bite.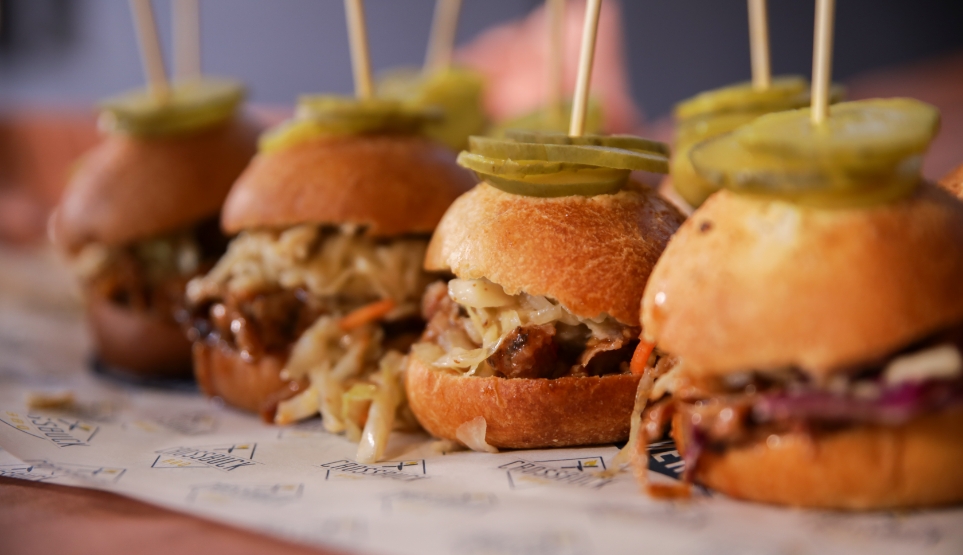 Slider Rolls
For the sliders on our Appetizer Catering Menu, we feature small versions of our signature, fresh baked bread.