Appetizers & Finger Foods
Crossbuck BBQ offers a number of appetizer platters for your next party, office get together or event. All of our items have a unique, smoked flavor that set them apart from traditional appetizers and finger foods.
Some Popular Options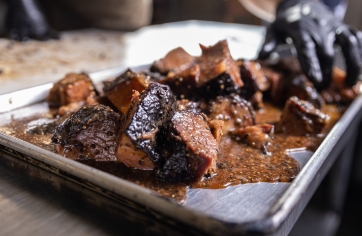 Brisket Candy (Burnt Ends)
Crossbuck's "Brisket Candy" packs a flavor explosion in every bite that often makes it the star of any party.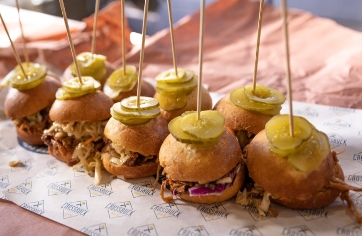 BBQ Sliders
Crossbuck's signature sliders typically feature pulled pork or brisket combined with slaw, cheeses or other toppings.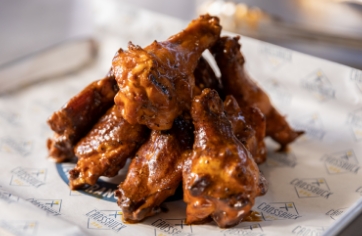 Smoked Chicken Wings
Crossbuck's smoked wings feature a unique smoking technique that mimics traditional "Buffalo Wings" with a smoky twist.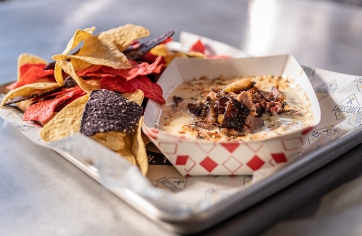 Brisket Nachos
Quickly becoming one of America's favorite apps, our nachos feature a Mexican white queso with spices and bits of our Texas style brisket.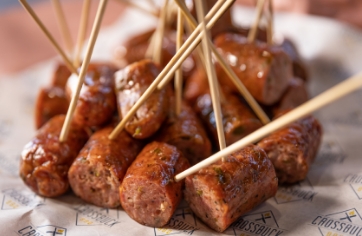 Smoked Sausage Bites
Treat your guests to a Texas tradition with Crossbuck's house sausage made with all fresh ingredients including smoked poblano peppers.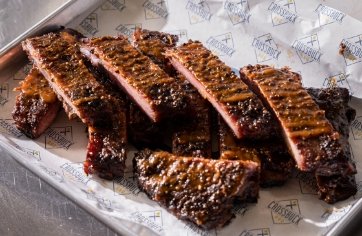 Smoked Pork Ribs
Short on time? Pick up a rack of ribs, cut 'em up and let your guests taste this fusion of Memphis dry ribs, a saucy Midwest baste and sweet Texas smoke.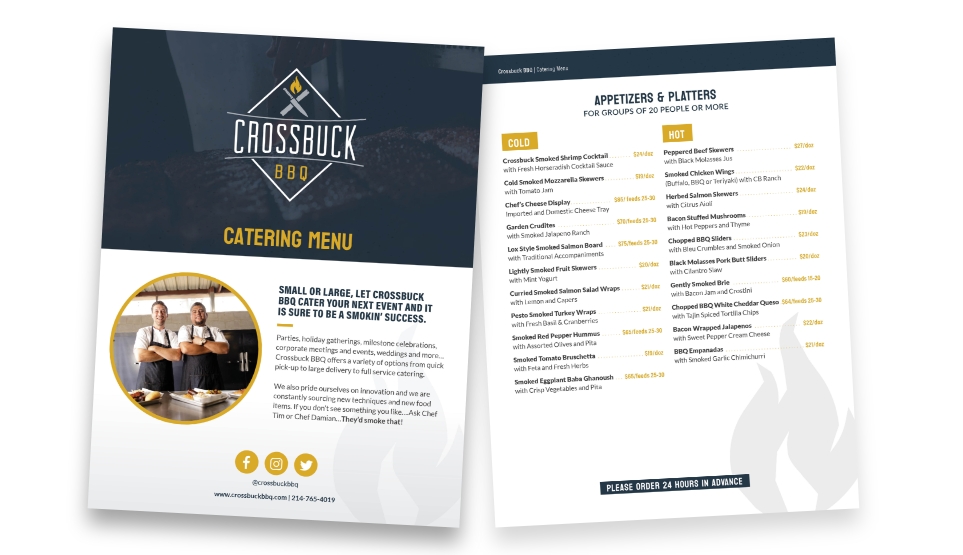 Over 20 Standard Appetizers
Download our full catering menu to view a full list of our standard appetizers and finger foods available for your party.
Service Options: Quick pick-up, Delivery, Full Service Catering, In-Restaurant, Signature Events
Please also use our Catering Request form below to inquire about a future need.
Catering Request