Tim McLaughlin
Owner / Chef / Pitmaster
A native St. Louisan, Tim McLaughlin's love for cooking began at a young age. He loved helping prepare family meals and relished summers spent on his grandparents' farm where he grew a strong affinity for fresh, natural ingredients...and beef.
The Le Cordon Bleu Years
Realizing that cooking was his passion, Tim enrolled in the prestigious culinary arts program at Le Cordon Bleu in Scottsdale, Arizona. While there, Tim also stoked his entrepreneurial fire by founding Four Starving Students - a business catering to the discerning tastes of Scottsdale's elite.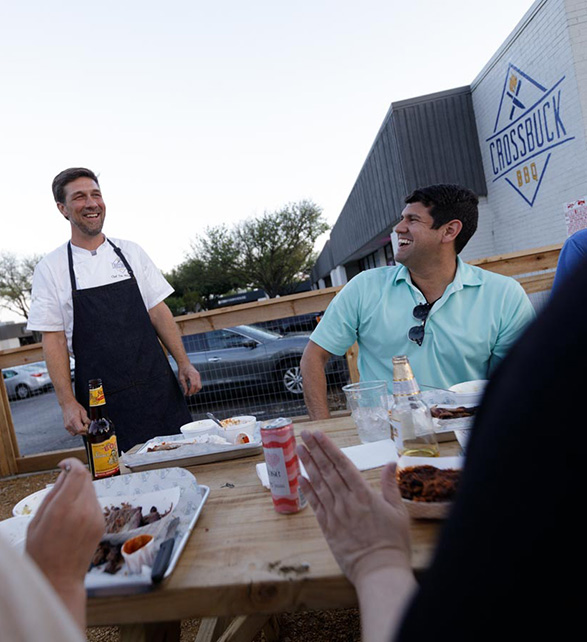 The Early Years
Upon graduation, Tim returned to St. Louis and at the young age of 23, accepted a job as the Sous Chef at David Slay's ZuZu's Petals. He was quickly promoted to Executive Chef and then General Manager within a year.
Moving on, Tim was appointed the Chef De Cuisine at the exclusive Chase Park Plaza hotel before being recruited to join Red Moon as the Executive Sous Chef.
Working alongside Marc Felix, Tim helped Red Moon grow into a very successful and award-winning restaurant. After only eight months he was promoted to Executive Chef and then four months later to General Manager.
Diamonds & All Stars
Building upon his success and reputation, Tim then took the position of Chef De Cuisine at the Adam's Mark Hotel. There, he oversaw five different outlets within the hotel and could be found nightly leading the team at the hotel's "Four Diamond" Faust's Restaurant.
During this time period, he also worked with St. Louis Cardinal legend, Jim Edmonds to open his new restaurant venture, F15teen. As the Executive Chef, he received powerful local and national press praising the food and concept, an Urban American Steakhouse.
Tim Becomes a Texan
Looking for a new challenge, Tim moved to Dallas in 2008 for a position as the Corporate Chef for Food, Friends and Company. Charged with revitalizing some struggling concepts and opening new restaurants; it was during this time that his interest grew in the world of BBQ. He immersed himself in the study of central Texas BBQ – testing and experimenting with every element of the process and even performing a stage at Kreuz Market in Lockhart, TX.
Tim Adds "Pitmaster" to His Resume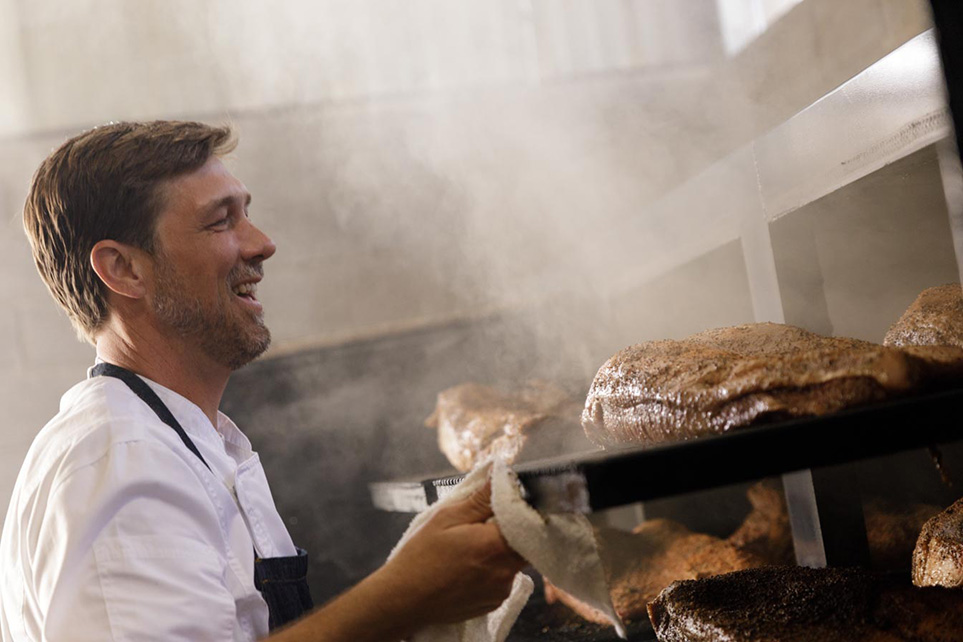 In 2011, Tim teamed with others to open Lockhart Smokehouse, a central-Texas style BBQ restaurant in the Bishop Arts District of Dallas. Tim's culinary skills and management expertise crafted the vision from the start, and the restaurant immediately garnered local and national press - becoming an award-winning and extremely popular smokehouse.
A few years later, a second location was opened in downtown Plano and in 2018, the BBQ restaurant partnered with the Texas Rangers to open its third location at Texas Live! In Arlington.
While operating the two BBQ restaurants, Tim also opened and operated Farmbyrd Rotisserie and Fry in Plano and served as a Chef Instructor at Le Cordon Bleu in Dallas.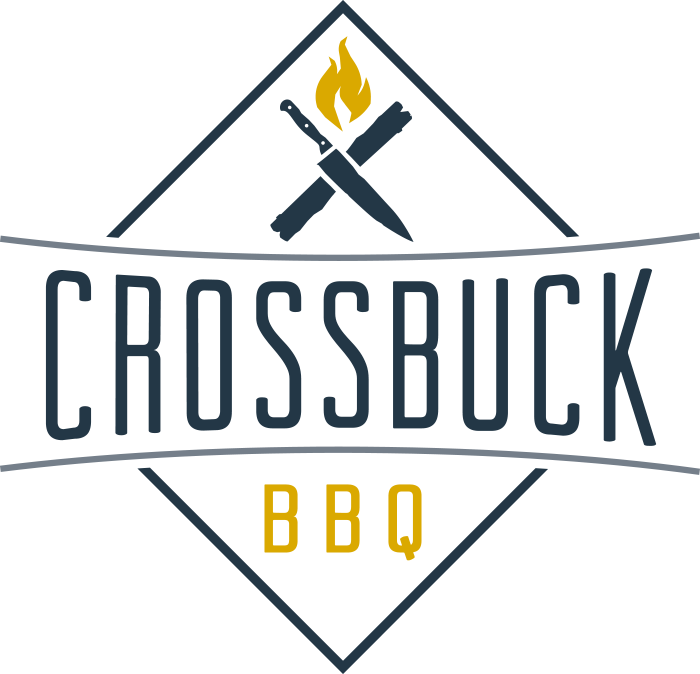 The Birth of Crossbuck BBQ
Yearning to explore options beyond Central Texas style BBQ, Tim partnered with fellow Chef-Pitmaster Damian Avila to create a new generation of smokehouse – one that honors tradition while infusing the wide array of tastes that America has to offer.
Named after the railroad crossing sign, Crossbuck reflects Tim and Damian's love of Texas-style, low n' slow smoking techniques with flavors and styles from all across America.