The Crossroads of American BBQ
Crossbuck BBQ is a new generation of smokehouse specializing in using authentic Central Texas style smoking techniques to craft barbecue inspired from flavors all across our continent. Barbecue that honors Texan traditions while infusing the wide array of tastes that America has to offer.
Our Back Story
After a decade of success helping to bring Central Texas BBQ to Dallas, our pitmasters are no longer constrained by a strict adherence to past traditions. They helped build one of the best BBQ restaurants in Texas and now are aiming to build one of the best in America.
Our Chef-Pitmasters
It's not often that a culinary artist leaves a successful career in fine dining to become a Pitmaster, but that is exactly what our founder, Tim McLaughlin, did over a decade ago. He immersed himself in the art and science of smoking…studying, absorbing and experimenting with all things smoked. In Crossbuck BBQ, he and fellow Chef-Pitmaster, Damian Avila, combine their love for the culinary arts with this passion for "smoking" to craft unique foods that are more than just satisfying…they're memorable.
"Learn the rules like a pro, so you can break them like an artist."

Pablo Picasso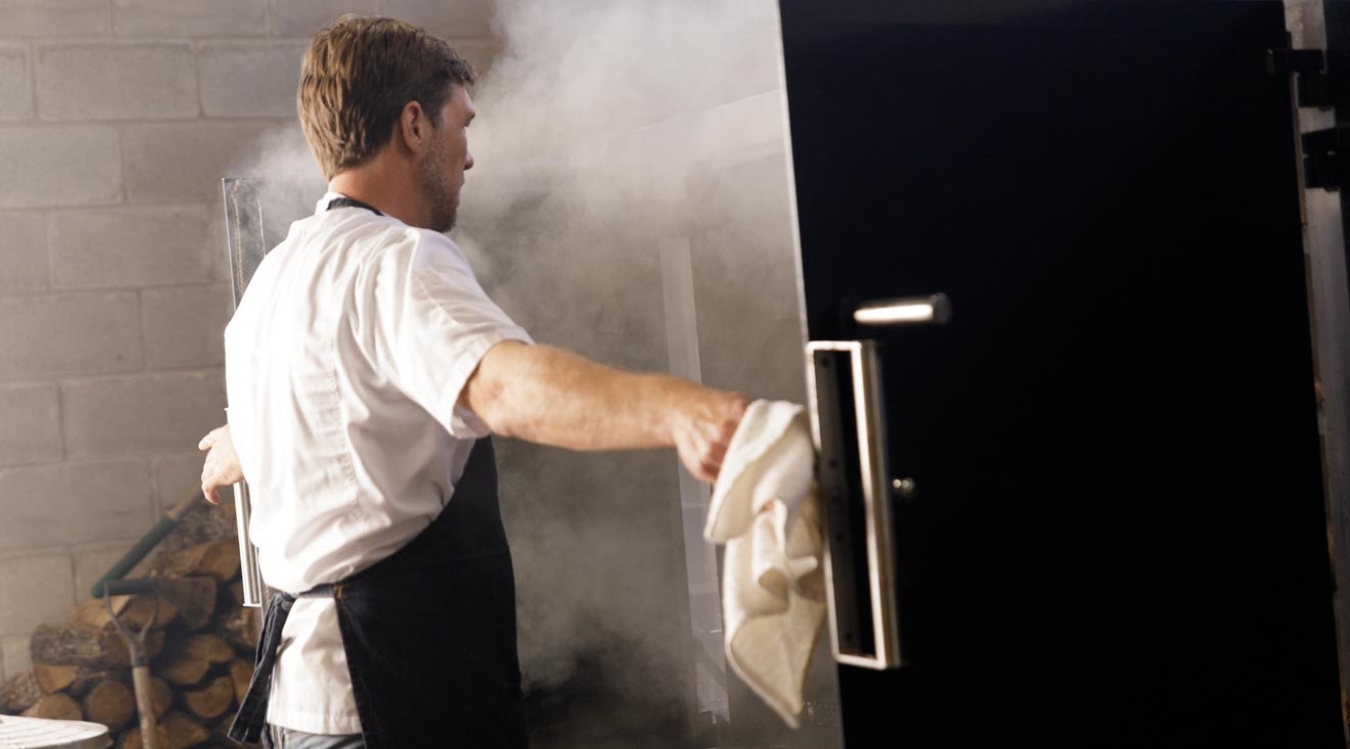 Authentic, Central Texas
Low n' Slow Smoking
One of the keys to creating "Authentic" Central Texas style BBQ is the low 'n slow cooking technique with no wrapping! It naturally produces juicy, tender and flavorful meats. It's a process that can take 16 to 18 hours and often takes years of practice to perfect..but it's worth it.
Three Key Elements of Authentic Central Texas Style BBQ
Wood Fired
Crossbuck uses a blend of mostly post oak with a touch of hickory and fruit wood.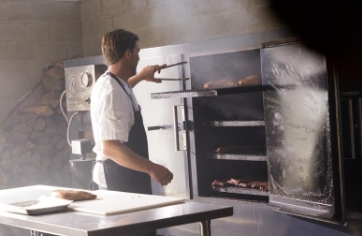 Low 'n Slow
Smoked low 'n slow in custom-built, wood-fired offset smokers.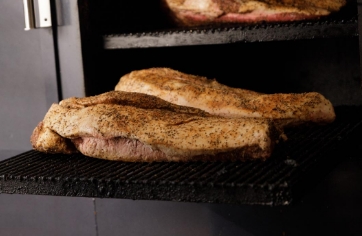 Never Wrapped
Crossbuck BBQ is authentic…Never wrapped. Never Steamed.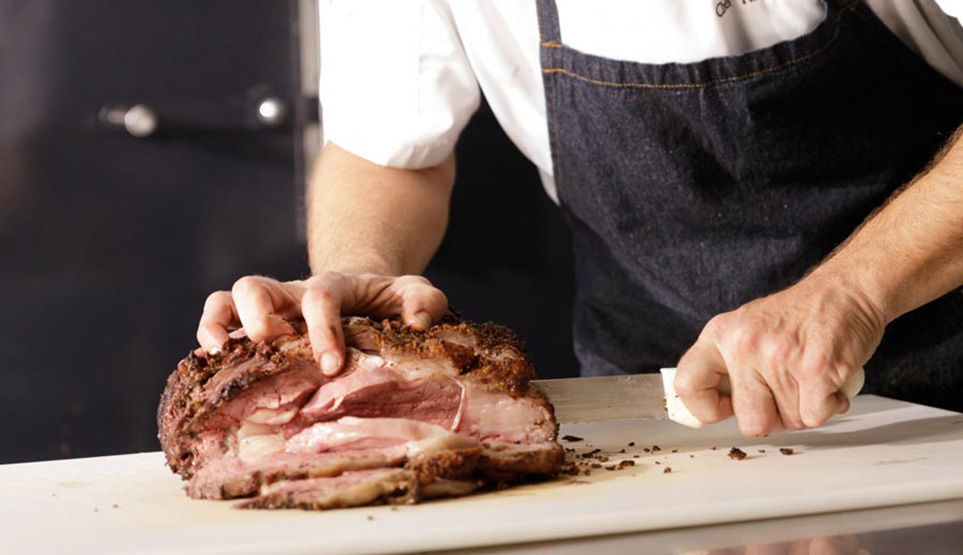 Not Your Standard BBQ
Not only are we putting a unique spin on traditional BBQ'd meats like brisket, pork, ribs and turkey, but we've added smoked salmon and prime rib to our everyday menu and experiment daily with other proteins.
Follow us on Facebook or Instagram to see our "Daily Specials" and join our email list for other seasonal specials and promotions.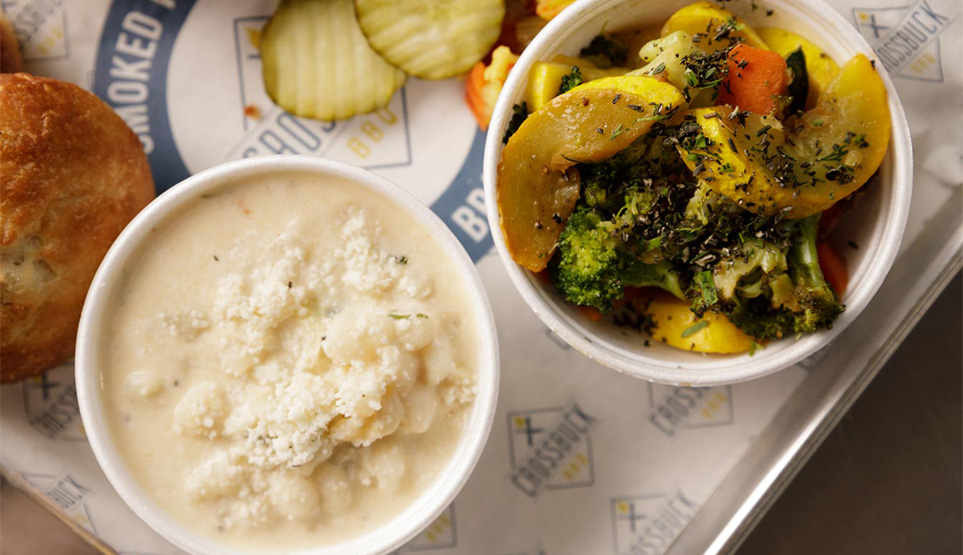 Delectable Sides
While we have your traditional sides, our focus is on adding extra flavor. Our Mac n' Cheese is finished with a smoked Vermont cheddar while our baked beans feature smoked Anaheim chilis and soy-smoked onions. Damian's incredible hominy is highlighted with Epazote, Cotija cheese and a variety of fresh herbs and spices.
On the healthier side, we offer vegetables with our smoked three-onion butter, a Miso honey slaw and freshly prepared salad with our house-made dressings.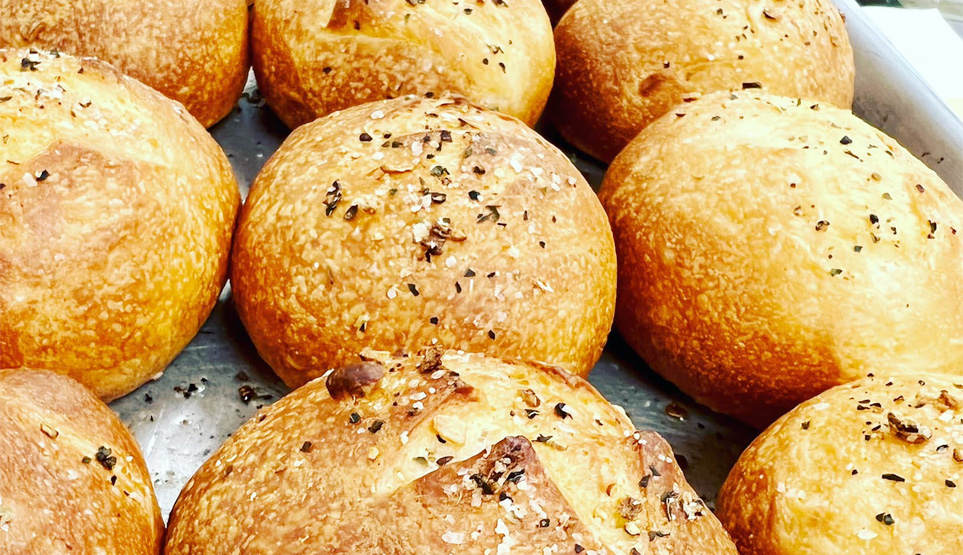 Fresh Baked Bread
Unlike traditional Texas BBQ restaurants that pair your meal with a piece of white bread designed for peanut butter and jelly sandwiches, we fresh bake our house rolls every 30-40 minutes, give them a little "Crossbuck-crosscut" and then season them to perfection.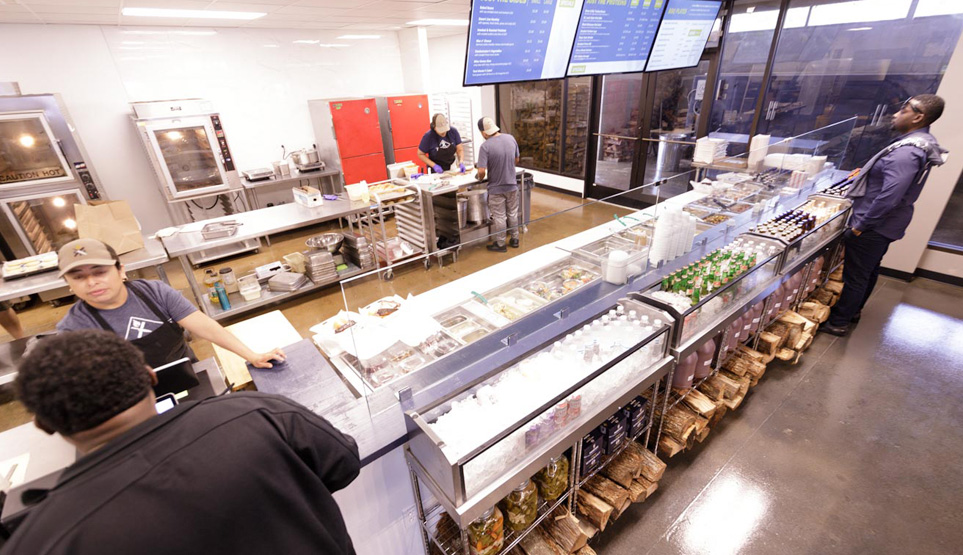 A New Approach to Service & Dining
Finally, in a world where the quality of a restaurant's BBQ is often measured by the length of its line or how quickly it runs out of meat, we take a different approach. Just because it takes a long time to smoke the meat, does not mean it should take forever to serve it.
Our restaurant features extensive indoor and outdoor seating, real silverware and a friendly staff intent on getting your food to you quickly.