Chef-Inspired Sides
When it comes to the sides at Crossbuck BBQ, Chef-Pitmaster Tim's vision of barbecue is something a little bit different…something that stretches one's expectations. So, while Crossbuck has your traditional Texas sides, we've put a little more effort into them.
A Difference You Can Taste
Each Crossbuck side features fresh ingredients and is designed with a little bit of a layered and heightened flavor. We've tried different things…worked with different recipes…and we are constantly testing with a special feature or two every day.
Sides
---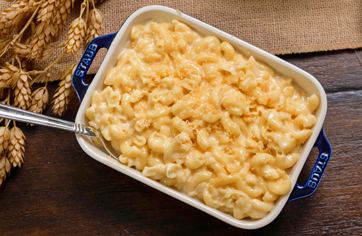 Vermont Cheddar Mac N' Cheese
A traditional Mac & Cheese finished with smoked garlic and a white Vermont cheddar cheese that is cold-smoked in house.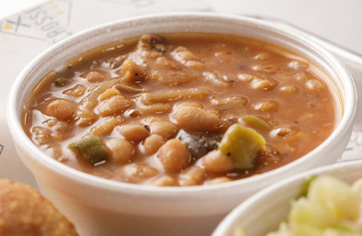 Brisket Baked Beans
Texas style baked beans with soy-smoked onions, Anaheim chilis and bits of chopped brisket.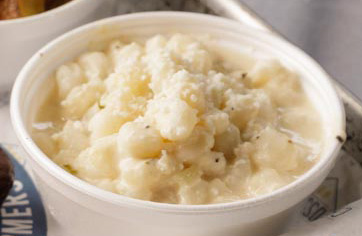 Desert Line Hominy
Fresh hominy with epazote and herbs finished with rich, heavy cream and topped with cotija cheese. (GF)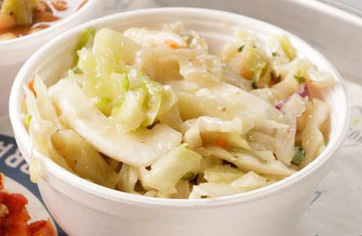 Miso Honey Slaw
A traditional vinegar-based slaw featuring crisp shredded cabbage with miso, honey and pickled ginger to give it an Asian flair.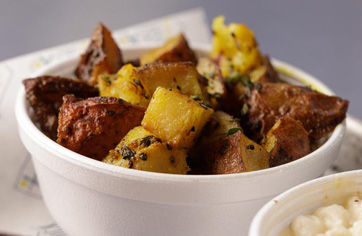 Smoked & Roasted Potatoes
Chopped, smoked and roasted potatoes with yellow curry, signature spices and olive oil. (GF)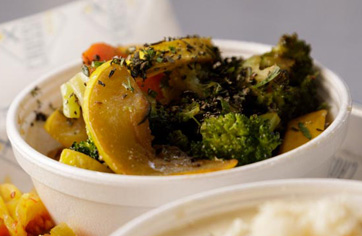 Smokemaster's Vegetables
Seasonal vegetables with our smoked three onion butter. (GF)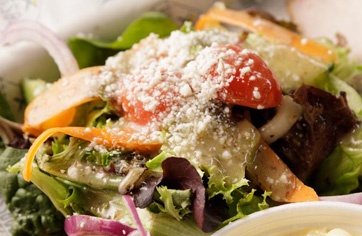 Yardmaster's Salad
Fresh greens and vegetables of the day with Crossbuck's house-made Ranch or Vinaigrette. (GF)
Pricing
For 1/2 and full pan please call for day-of availability or order 24 hours in advance
SMALL A LA CARTE
LARGE A LA CARTE
1/2 PAN (SERVES 14-16 PEOPLE)
FULL PAN (SERVES 25-30 PEOPLE)
Baked Beans
$3.00
$4.25
$28.00
$50.00
Desert Line Hominy

(GF)

$3.00
$4.25
$28.00
$50.00
Smoked & Roasted Potatoes

(GF)

$3.00
$4.25
$31.50
$52.50
Mac n' Cheese
$3.25
$5.00
$42.00
$74.00
Smokemaster's Vegetables

(GF)

$3.15
$4.50
$28.00
$50.00
Miso Honey Slaw
$3.00
$4.25
$28.00
$50.00
Yardmaster's Salad

(GF)

$5.00
$42.00
$74.00
How To Order
Visit our restaurant in Farmers Branch or...