Holiday & Christmas Meals
Order Fully Prepared Meats, Sides, Desserts and Rolls!
Take the hassle out of Christmas entertaining and give your guests the gift of a truly unique Texas-style Christmas meal. Our Chef-Pitmasters have created a special menu designed to delight your family and friends while freeing you up to enjoy your holiday! You can order just the meat or just a side or make it really easy and get the meat, sides, rolls and dessert!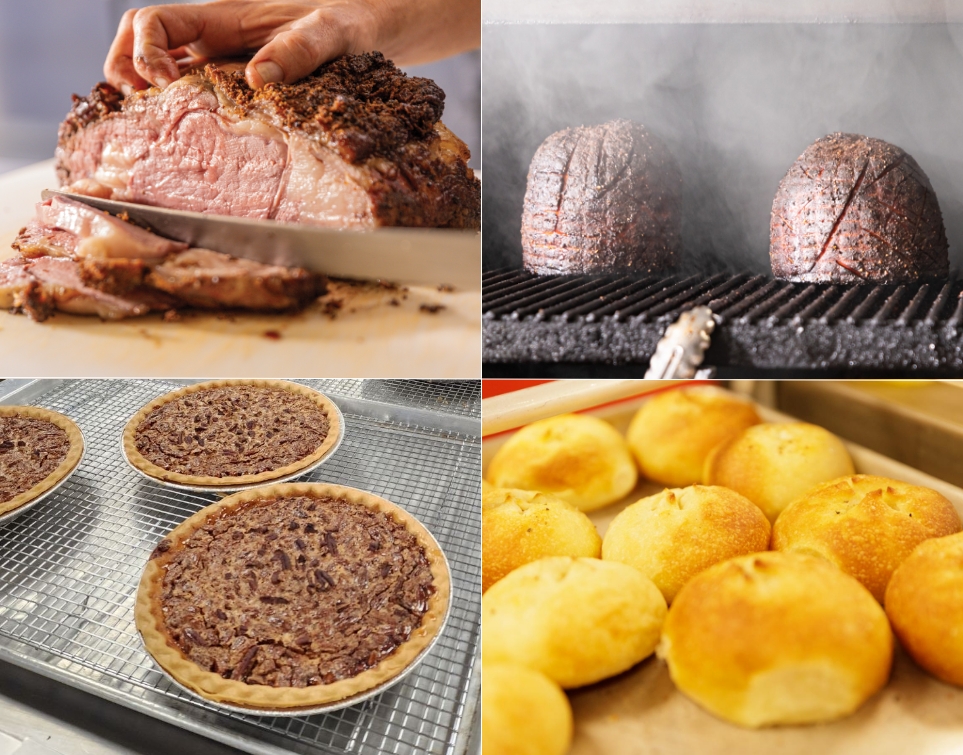 Details
All items will be fully cooked and chilled…ready for you to easily reheat and serve (reheating Instructions will be provided and you can also Download Here)
Order Cutoff: Sunday, December 18th at 10 pm (unless we sell out before then)
ALL ORDERS MUST BE PICKED UP BY Dec 23rd at 6 pm.
Place Your Holiday / Christmas Orders
Christmas Ordering is now complete. Thank you!