Specials
In addition to our everyday menu, our team of chefs and pitmasters is always trying new things. Sometimes off-the-wall items like smoked octopus or wild boar ribs. Sometimes fun sandwiches. The result…the menu on any day typically features 3-4 specials…if not 5 or 6.
Follow Us on Instagram or Facebook for the Latest Features
Crossbuck BBQ on Facebook | Crossbuck BBQ on Instagram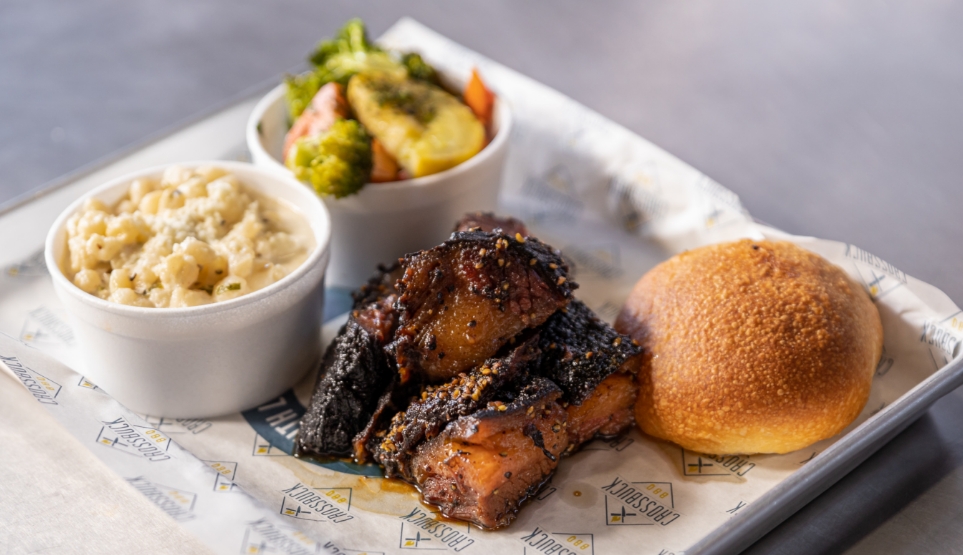 Brisket Candy
Crossbuck's "Brisket Candy" (our version of burnt ends) has moved to the everyday menu! Inspired by Arthur Bryant's original creation, Crossbuck's team took this Kansas City staple and put a Texas spin on it to make it truly unique.
How To Order
Visit our restaurant in Farmers Branch or...