Our Menu
BBQ Smoked with Love
Our everyday menu pays homage to Texas brisket and sausage, Carolina pork, Memphis ribs, Kansas City burnt ends while putting our own spin on each item. We then go beyond traditional "Q" with our own smoked prime rib, turkey, chicken and salmon...all complemented by our uniquely-flavored sides made from all fresh ingredients.
---
Smoked Meats and Sides
---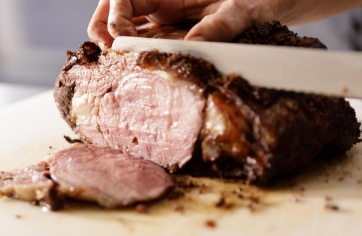 Texas-Style Smoked Meats
All of our smoked meats are designed with unique, layered flavors and then cooked "low 'n slow" in our wood-fired smokers using a blend of oak, hickory and fruit wood.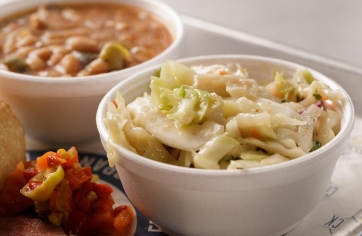 Chef-Inspired Sides
For our sides, we let our minds wander a bit from the traditional BBQ fare. Each dish features fresh ingredients that provide a bit of a layered and heightened flavor to truly delight the senses.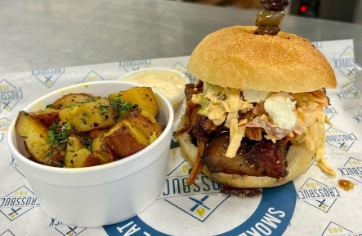 Featured Specials
Each day, our "Think Tank" of chefs features 3-6 special items. From smoked octopus and wild boar ribs to fun sandwiches, unique sides and delicious desserts, they will always keep you guessing.
---
BBQ PLATES
---
While all meats and sides can be ordered a la carte, our BBQ Plates are our most popular items.
• Includes over a half pound of meat, 2 sides of your choice & Crossbuck Roll
• Looking for a Two Meat Plate? Just go ½ and ½.
• Still not enough…try The Big Boy, The High Five or order A La Carte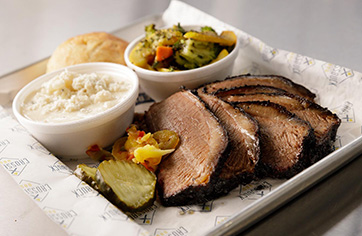 Texas Style Brisket Plate
Crossbuck's original recipe, Central Texas style brisket...the Gold Standard. (GF)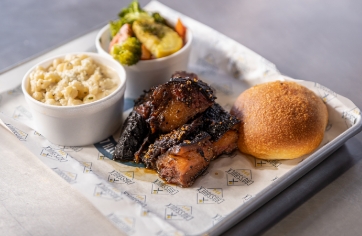 Brisket Candy™
Traditional burnt ends with a Texas Twist. Candied and smoked to perfection in a blend of sugar, spice and Shiner Bock beer.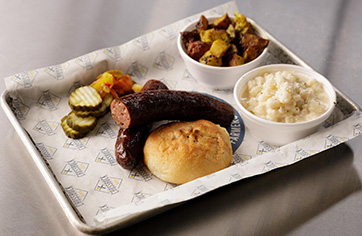 CB's House Sausage Plate
House recipe beef and pork blend sausage with smoky poblano peppers.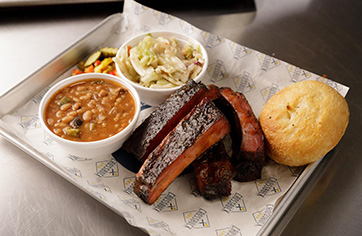 St. Louis Style Pork Ribs Plate
Cooked to the perfect bite and finished with CB spiced local honey and CB BBQ sauce.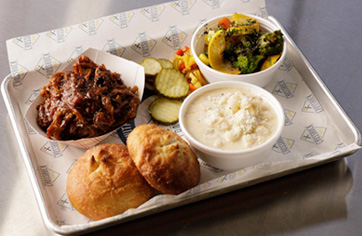 Black Molasses Pork Butt Plate
Our pulled pork...kicked up a notch with black molasses, Hoisin sauce and secret spices...tell your cool friends about it.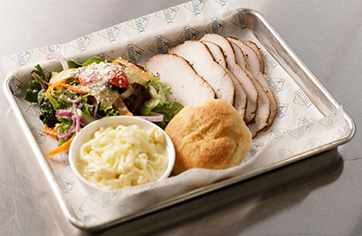 Brass Collar Turkey Breast Plate
Marinated and rubbed with our savory herb blend...juicy and sophisticated. (GF)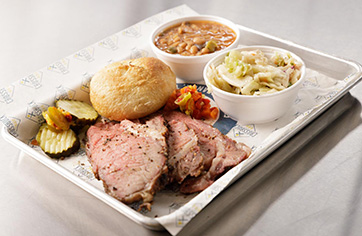 Smoked Prime Rib Plate
Seared in "bacon fat" and coated with our cracked pepper rub. (GF)
Available All Fridays, Featured Other Days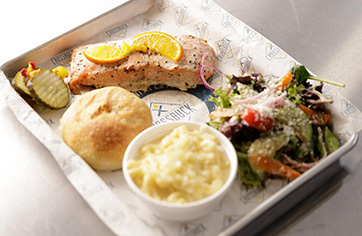 Citrus Glazed Salmon Plate
Thoughtfully sourced and gently smoked with citrus...the jogger's BBQ. (GF)
Available All Sundays, Featured Other Days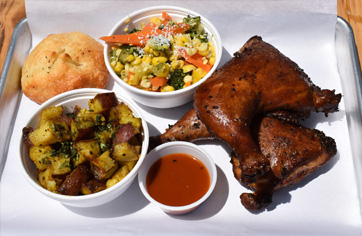 Smoked Chicken Legs Plate
Juicy dark meat chicken, marinated with soy, ginger and secret spices...shhh!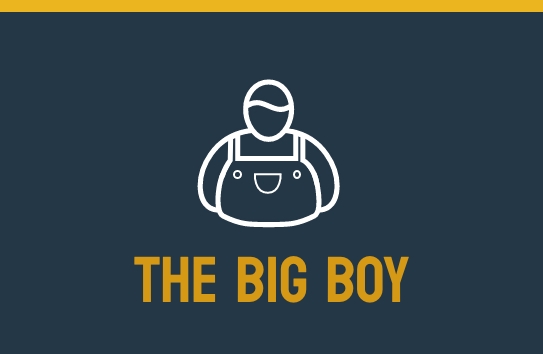 The Big Boy
2 Medium Meats (over 1 lb of meat), 2 Sides and a Roll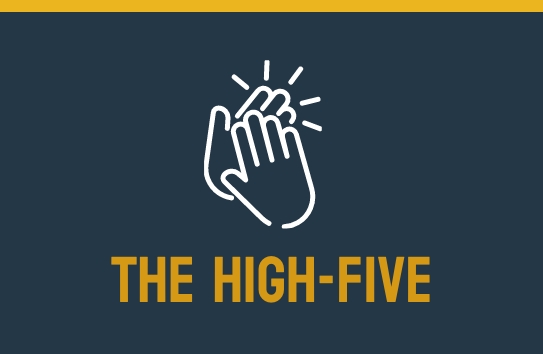 The High Five
Any Five Meats on the Menu (Dine In Only)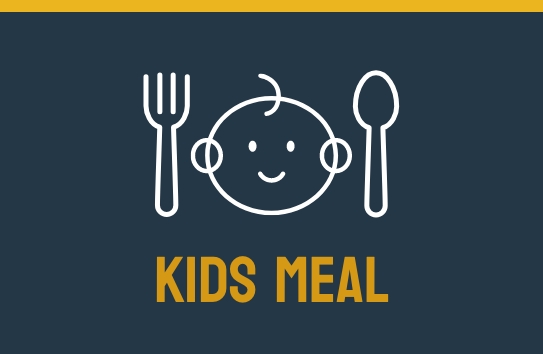 Kids Meal
Kids Portions of Meat, Side and Roll
---
Specials
---
Almost every day, our talented chefs add a "special" item to the menu. Follow us on Facebook or Instagram to see these daily creations or view the slider below for some of their past creations.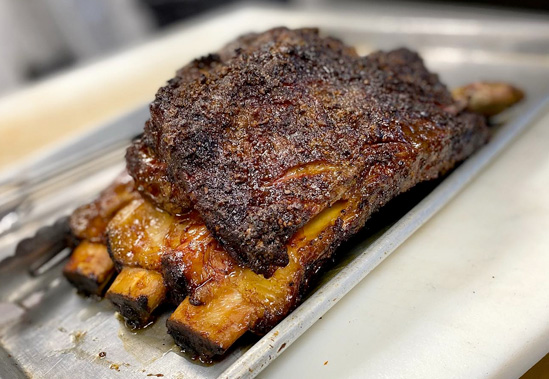 Beef Ribs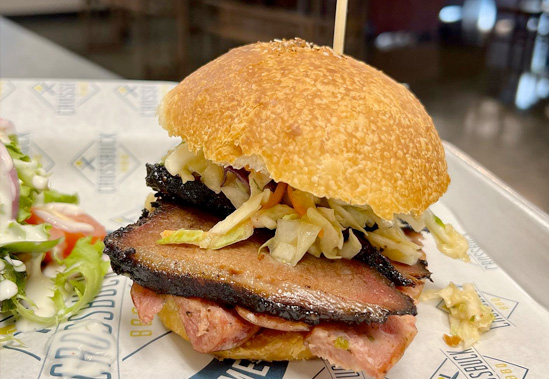 Smoky Poblano Sausage, Brisket and Miso Honey Slaw on a CB Roll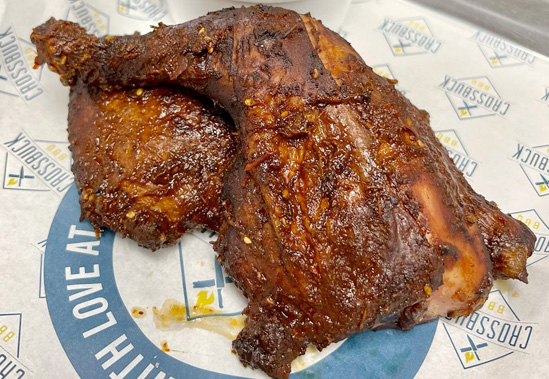 Adobo Chicken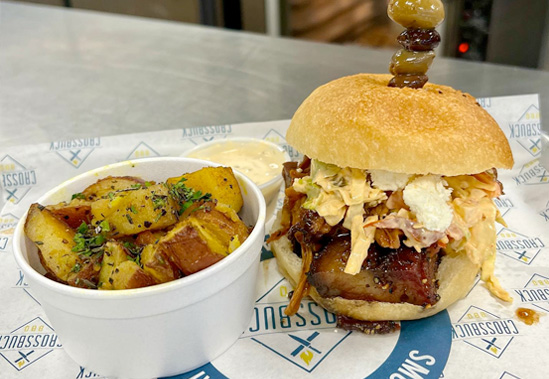 Pulled Pork and Burnt Ends with a Sweet and Spicy Slaw and Feta…all on our House Roll with an Olive Skewer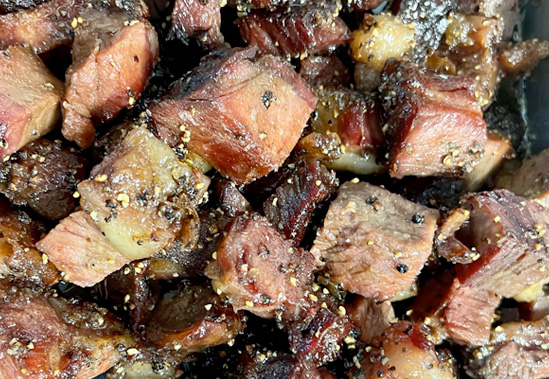 Prime Rib Burnt Ends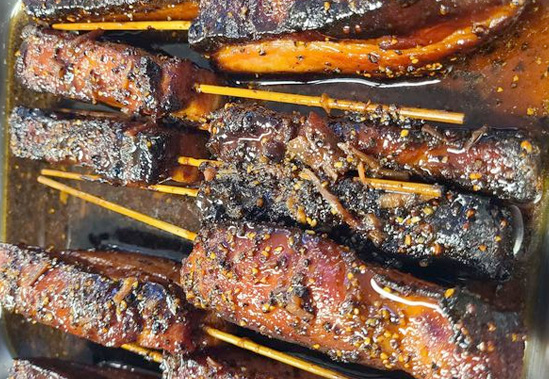 Pork Belly Lollipops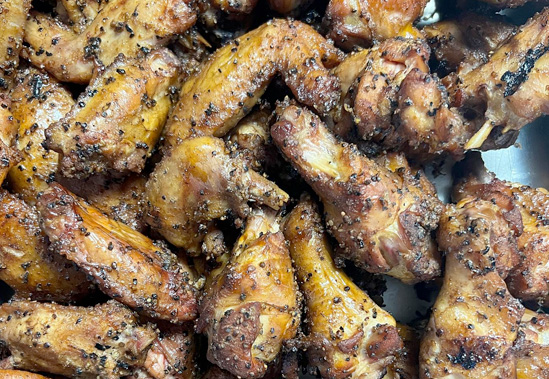 Wings Made Your Way! Buffalo, Lemon Pepper or Black Molasses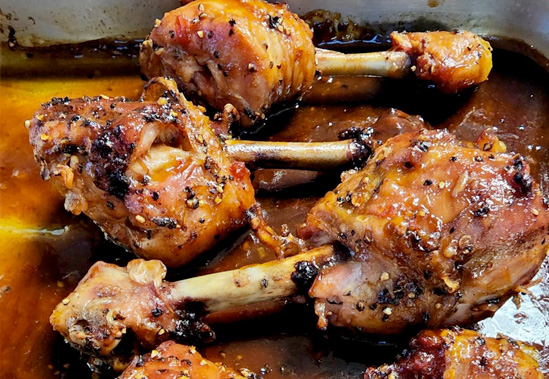 Chicken Lollipops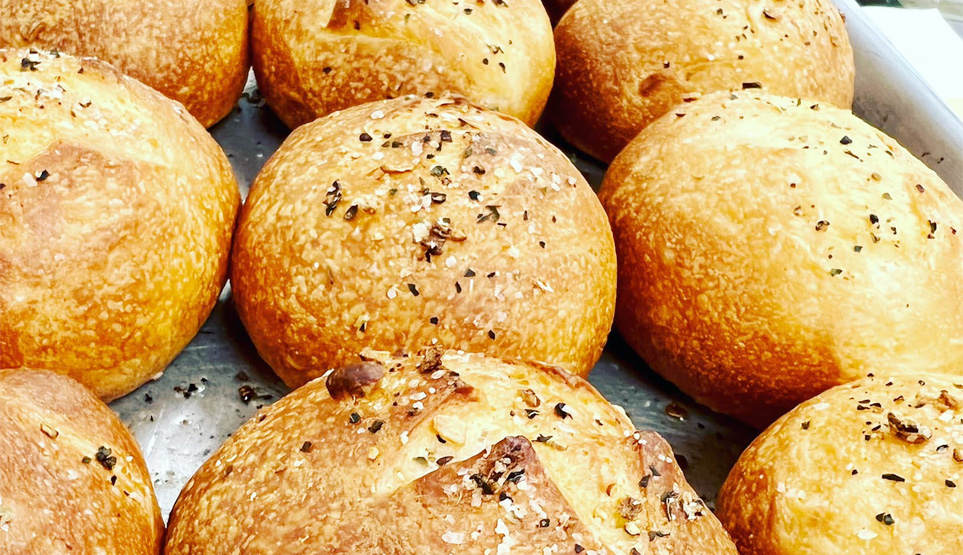 Fresh Baked Bread
Unlike traditional Texas BBQ restaurants that pair your meal with a piece of white bread designed for peanut butter and jelly sandwiches, we fresh bake our seasoned, "Crossbuck-crosscut," house rolls every 30-40 minutes.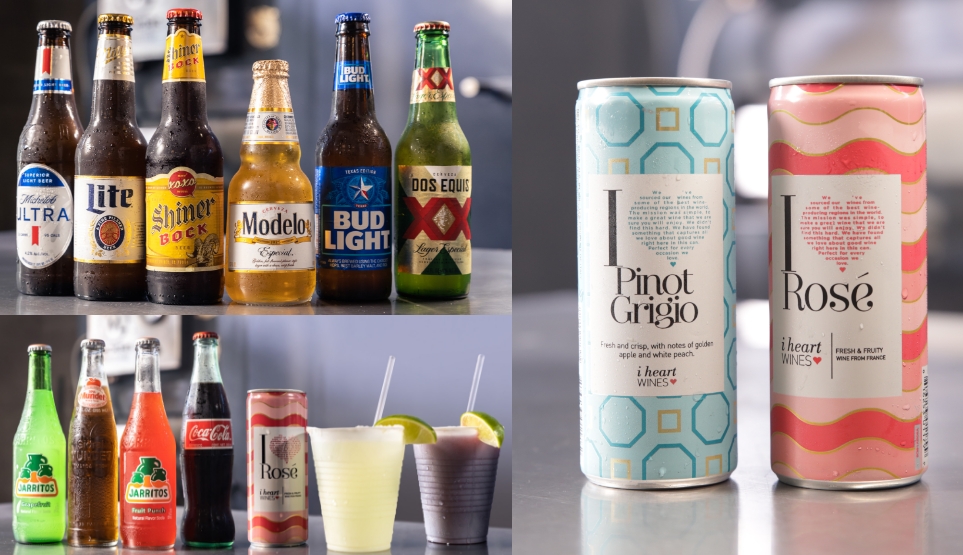 Beverages for Everyone
In addition to a wide assortment sodas, teas, Agua Frescas, and beers, we offer Texas's own Shiner Bock beer and a periodic selection from our friends at Odd Muse Brewery…as well as frozen margaritas and the finest canned wine on the planet.