Our BBQ Sauce
While traditional Texas barbecue often eschews sauce, Crossbuck BBQ knows that a lot of people love BBQ sauce. So, while every menu item is designed to delight your tastebuds without these sauces, they'll be there if you want them.
We have two exciting sauces designed to punch you in the face with flavor...not literally.
---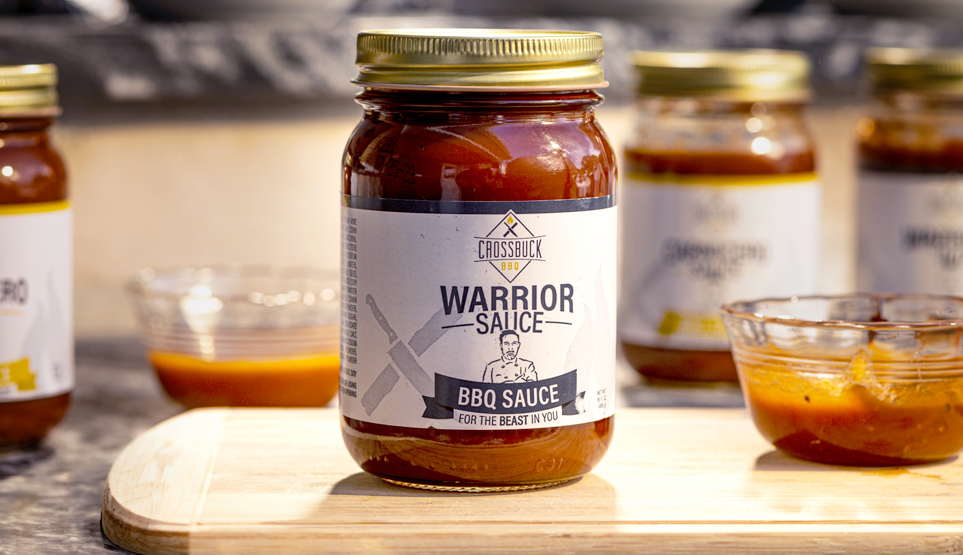 Warrior Sauce
Named after our culinary warrior, Chef Tim, the Warrior Sauce is modeled after a midwestern style from Tim's childhood, but designed "For the Beast in You." It's tomato-based, a little on the thicker side, not strong in vinegar, sweet undertones and a spicy kick.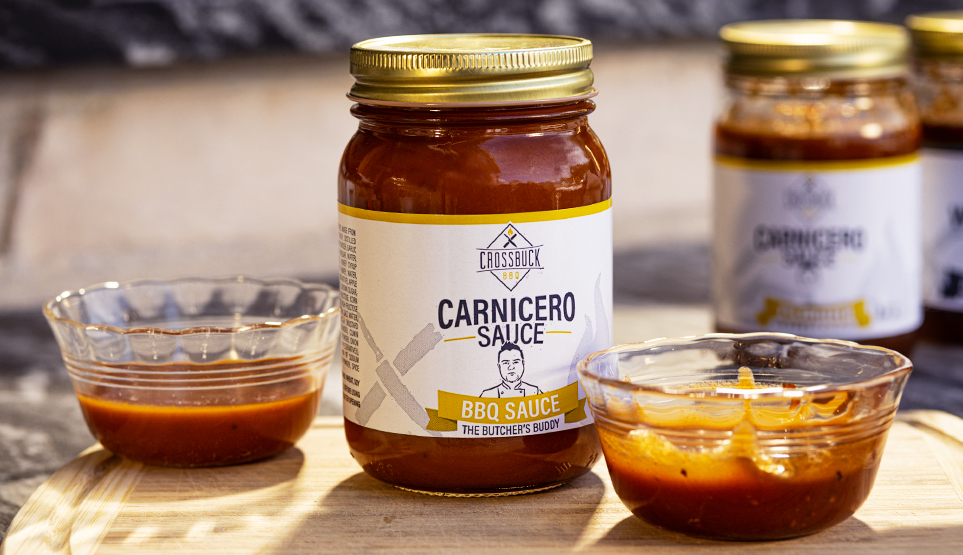 Carnicero Sauce
Our second sauce is named after Chef Damian, the "Butcher"...or in español...El Carnicero. Like Damian, it's a bit sweeter and more approachable. It too is a tomato-based sauce with hints of mustard which pairs well with every item on the menu.