Soy Smoked Chicken
Given the popularity of chicken and our mission of being the Crossroads of American BBQ, we definitely wanted to feature a chicken item on our everyday menu. So, we looked at some of the most popular BBQ chicken joints in the country, tested various recipes and ultimately decided to do something totally different.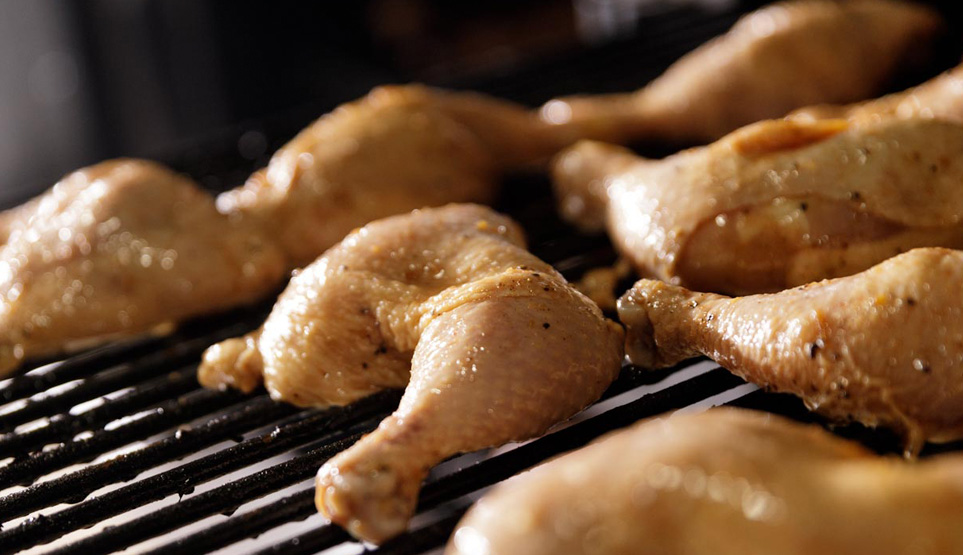 Juicy, Dark Meat Chicken
First, knowing that dark meat was more ideally suited for our Low 'n Slow smoking process, our chicken recipe started with a juicy leg quarter.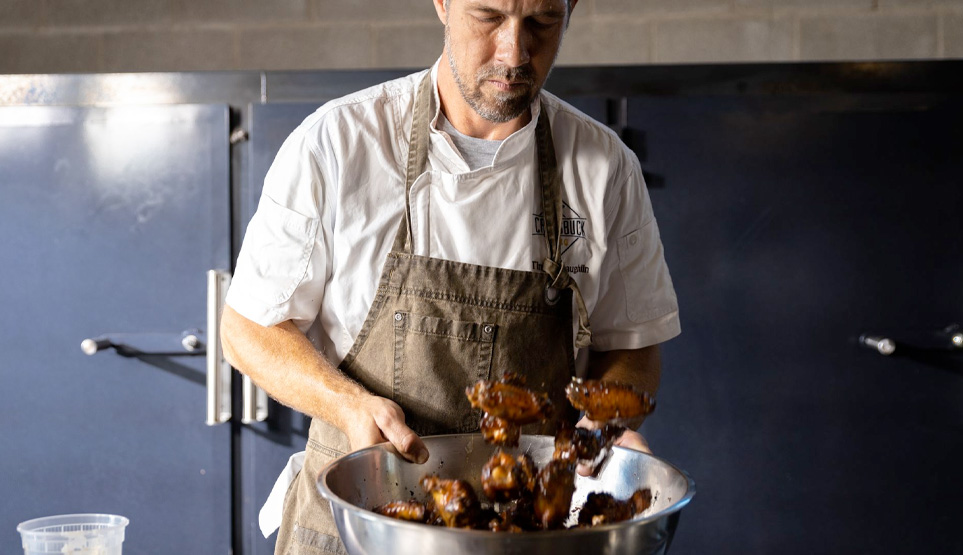 Marinated for 24 Hours
We take these juicy leg quarters, marinate them for 24 hours in a blend of soy, pickled ginger, and olive oil and then season them with our poultry spices.
Smoked with Love
Once we set these juicy, marinated leg quarters in the smokers, something special happens. The soy's flavor changes when it is exposed to the smoke. It's different. It takes on a very unique and strong flavor that has a certain je ne sais quoi. It's hard to describe, but it tastes great.
How To Order
Visit our restaurant in Farmers Branch or...