Smoked Prime Rib
As a former fine dining Chef, Tim was looking for a way to get a more tender cut of beef on Crossbuck's everyday menu. After months of testing, he created a smoked prime rib that quickly become so popular that he features it regularly at the restaurant and added it to both the catering menu and online store for nationwide shipment.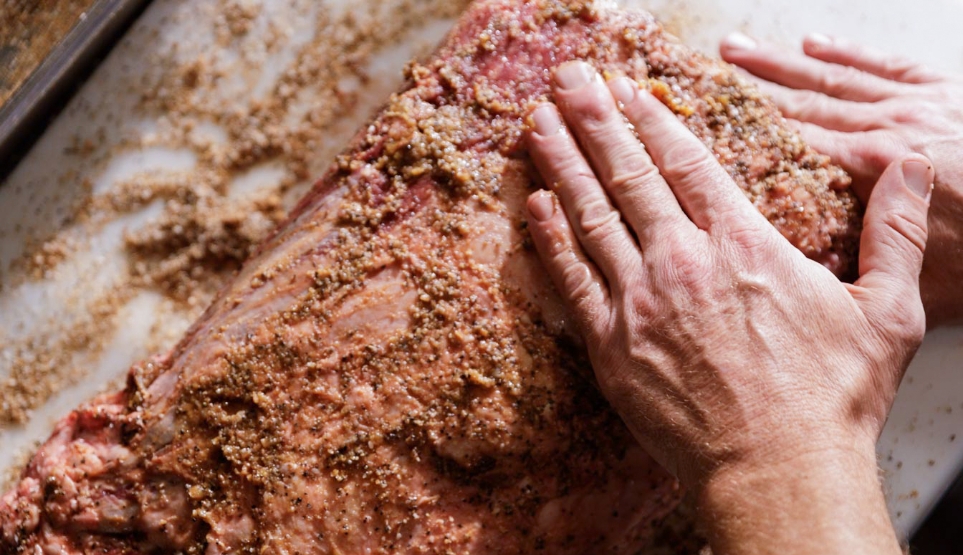 Marinated with Bacon
First, prime rib is fantastic by itself, so there is no real need to do anything huge to it, but as you may expect, Tim and his team wanted to. So, they started by marinating it in bacon fat with a blend of sage, rosemary and thyme prior to cooking.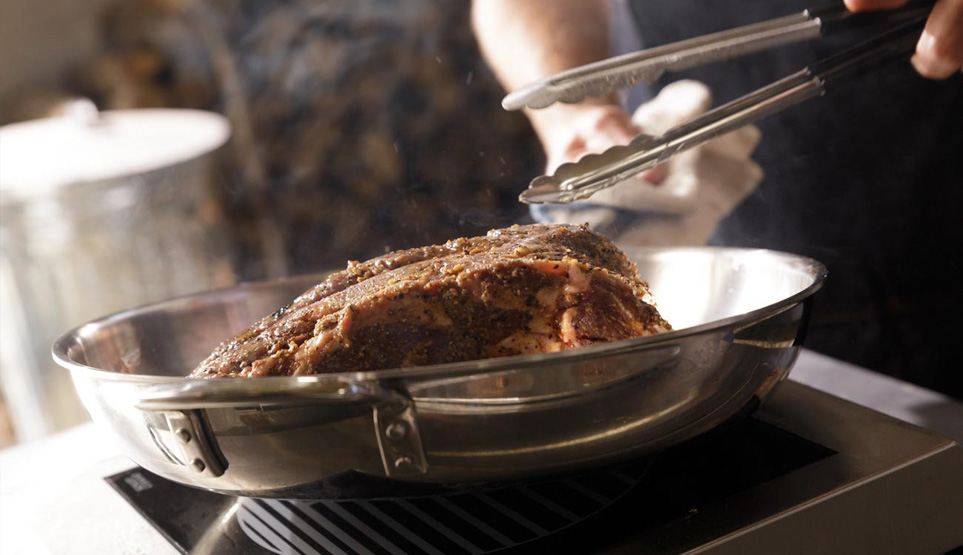 Seared for added Flavor
Once it has smoked for a short while, it's pulled out and seared in more bacon fat to give it a dark, flavorful crust and replace some of the fat that will naturally cook out of the prime rib during the smoking process.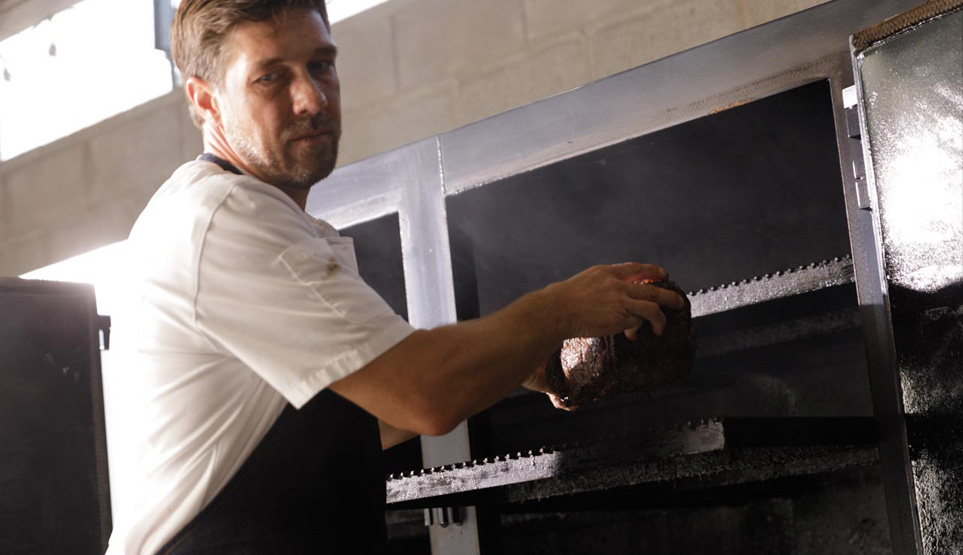 Smoked with Love
It then goes back into the dry smoker and is smoked with Crossbuck's special blend of wood to create a beautiful medium rare prime rib with its own unique flavor. A flavor based on replacing the cooked fat with bacon rather than water. Cause, let's be real, who doesn't think bacon tastes better than water?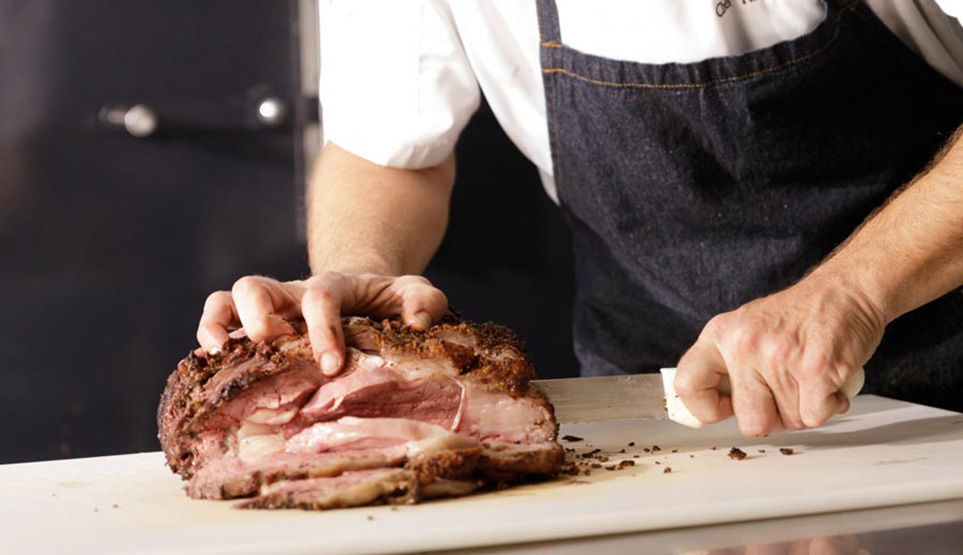 Cut to Order
If you come into the restaurant, we slice our prime rib to order for you out of pure respect for this beautiful cut of beef. Plus, to accommodate those who like end cuts, we slice each prime rib into two 6 pound portions prior to searing and smoking.
How To Order
Our Smoked Prime Rib is available ALL Fridays in the Restaurant or as a featured special on other days. It is always available through our catering menu and to ship nationwide.
Visit our restaurant in Farmers Branch or...