Texas Brisket Candy
...vs. Kansas City Burnt Ends and Other "Meat Candy"
Given that Texas is the undisputed Brisket Capital of World, it did not seam fitting that one of BBQ's most famous items - the brisket burnt end - was and will probably forever be...tied to Kansas City.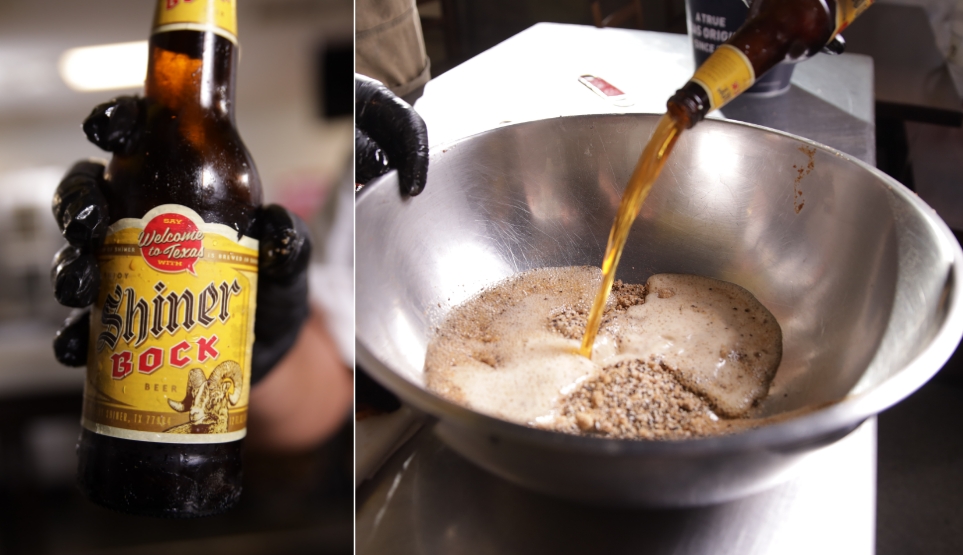 The Birth of Brisket Candy™
With the thought that Texas would never be able to overtake Kansas City as the Capital of the burnt end, Tim and the team at Crossbuck BBQ set out to create a different type of brisket burnt end...one smoked Central Texas style and then candied in a sugary mixture featuring Texas's own Shiner Bock beer. The result...Texas Brisket Candy™.
Candied Meat Classes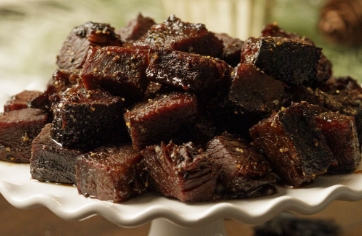 Texas Brisket Candy™
Learn more about Crossbuck's Texas style burnt end complete with a video of brisket being transformed into Brisket Candy.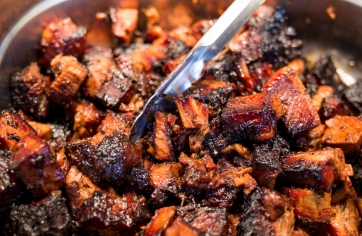 What are Burnt Ends?
Learn about the history of burnt ends, the famous Playboy article, how they differ from Brisket Candy™, and other types of burnt ends.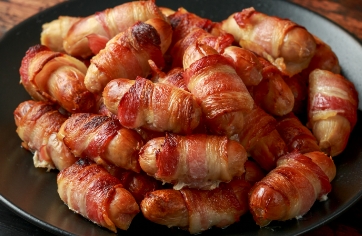 What is Meat Candy?
Burnt ends have often been referred to as "meat candy," but explore this topic and you'll find that this term has many definitions.